Home » Book printing services »
Seven Compelling Reasons to Dive into Single-Book Printing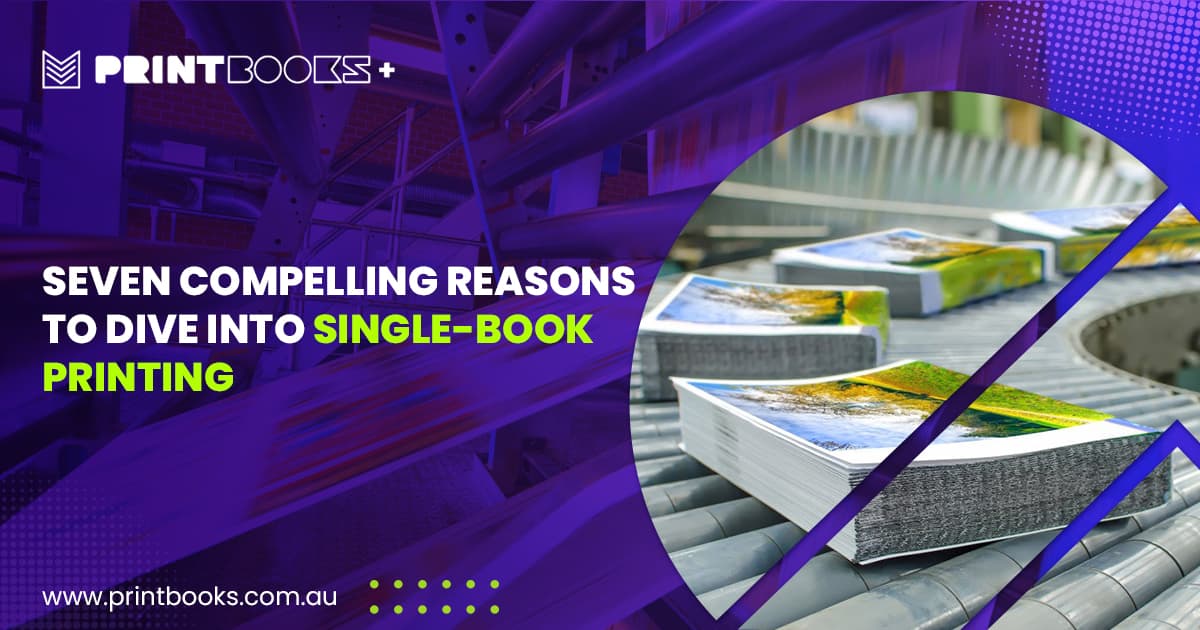 In an era where machines and gadgets hog our lives, holding a tangible book in your hands is certainly magical. For a budding author, an artist with a story to tell, or someone wishing to make a truly unique gift, single-book printing opens up a world of possibilities. It allows businesses and creators to print just one copy, unlike bulk printing.
If you haven't already been captivated, join us on an exciting voyage to learn the top reasons why single-book printing is the creative gateway you've been looking for.
Create Your Dream Book with Unparalleled Personalization
Your masterpiece factory uses single-book printing. You are the craftsman, whether you are creating a spine-tingling novel, a family history that is a treasure trove of recollections, a magnificent art portfolio, or a polished corporate brochure. With single-book printing, you have complete control over every aspect, from paper quality to cover finish, guaranteeing that your book is as unique as your fingerprint.
Quality that makes an impression
Single-book printing produces quality that not only speaks eloquently but shouts with joy. Every word is precise, every image is vivid, and every page oozes professionalism thanks to modern digital printing technology. Whether you print one or a hundred copies, each will dazzle with the same high-quality brilliance.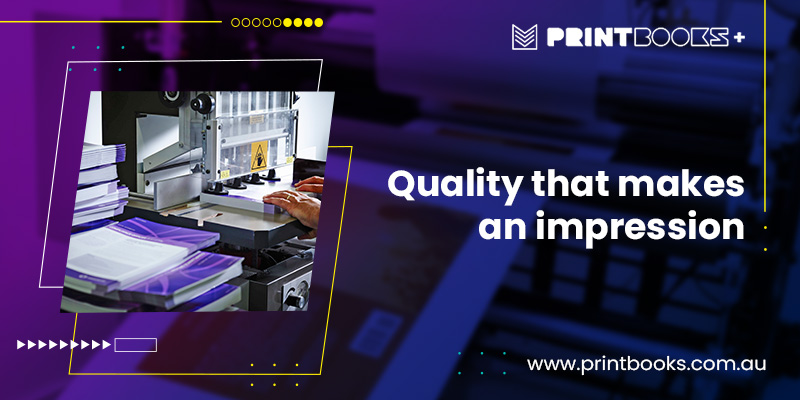 Environmental conscious
Being environmentally conscious is a responsibility, not a passing phase. Single-book printing is the most environmentally friendly solution because it reduces waste significantly by printing what is needed. It's a more socially responsible substitute that uses less paper and energy and contains fewer toxic chemicals, making it the ethical choice for environmentally conscious makers.
Extraordinary Presents
Single-book printing isn't just for books; it's also a magical instrument for generating one-of-a-kind gifts. Consider sentimental wedding albums, beloved anniversary keepsakes, profound graduation souvenirs, and birthday surprises to remember for a lifetime. Make your loved ones feel exceptionally special.
The Maximum Cost-Efficiency
The prospect of printing a large number of volumes upfront can be financially overwhelming for new authors and self-publishers. The financial savior is single-book printing. You can print only the required count of the copies, removing the worry of unsold stacks and wasted resources. It's not just economical but also a risk-free way to reach your creative goals.
The Need for Speed
Single-book printing is the clear champion in a world where time is a valuable product. Traditional offset printing is infamous for being time-consuming to set up, yet single-book printing thrives on efficiency. Your professionally produced books will be in your hands faster than you can say "best seller."
Easy Revisions and Updates
Revisions are common in the ever-changing world of publishing. This technique is simplified by single-book printing. You may make adjustments without the hassle of pricey reprints or plate alterations, whether you find a pesky typo or want to update content.
Cherish moments with unique gifts
Aside from books, single-book printing provides a plethora of opportunities for crafting one-of-a-kind gifts. Consider archiving precious family experiences in a personalized history book or creating a poignant graduation souvenir to capture the magic of a wedding. These distinctive gifts will be treasured by future generations.
Single-book printing powered by Printbooks stands as a tribute to the continuing allure of printed words and images in a world where digital may reign supreme.
Are you a writer hoping to have your work published? An artist with a vision that needs to be realized? Or someone who wanted to produce unique and treasured gifts? You've come to the right place; contact us to unlock a world of prospects.
Printbooks help to turn your unique book ideas into a beautiful reality. Using our custom book printing services, you may completely customize every aspect of your book, from the cover design to the page arrangement. Furthermore, with our single book printing option, you may print one copy or as many as you need, making self-publishing your work easier than ever.
Embrace the beauty of printed books and let your imagination run wild, for your creativity knows no limitations in the realm of single-book printing.