Home » Booklet Printing »
Tips to Follow for Successful Custom Booklet Printing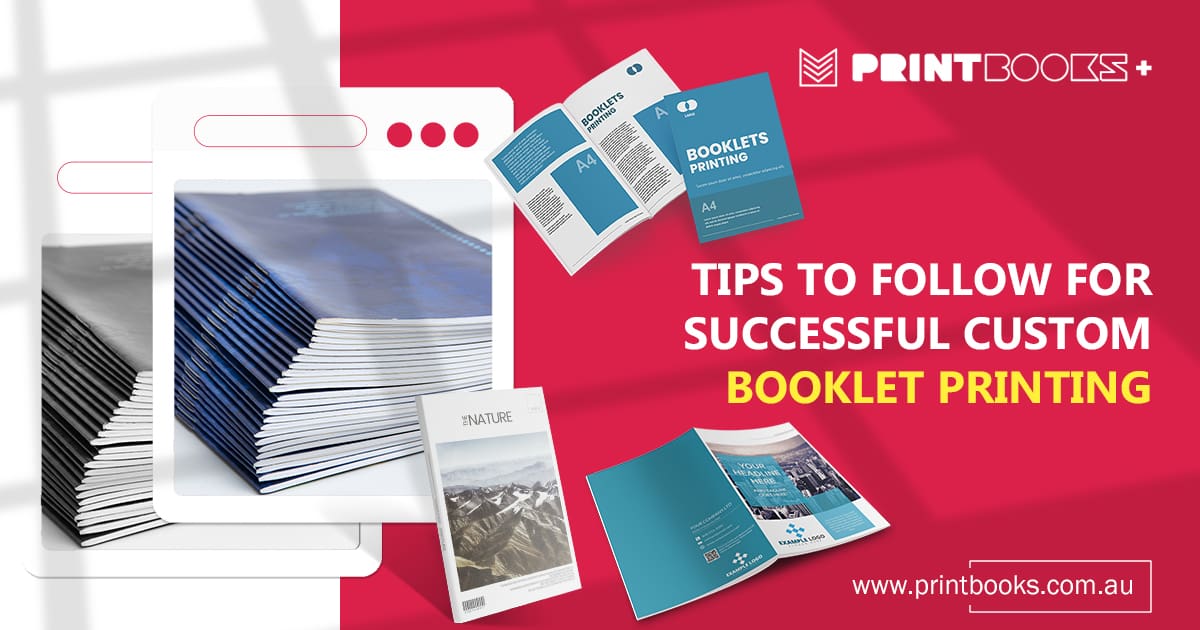 In the age of digital media, many businesses struggle to find the right approach to marketing to stand out from the crowd. There are many avenues to reach your audience, but the most cost-efficient and effective means is through booklets.
Booklets are a top choice for return gifts at trade shows or exhibitions. They act as perfect promotional material for your business. Due to their tangible nature and attractive images, they are still a popular choice in the printing world. More importantly, they are affordable and come with different book binding options.
Unlike books, they are not boring or lengthy to read. They are engaging and provide huge scope to showcase your company culture, team values, and products.
Before heading on to booklet printing service shops to print your next brochure, we have prepared a guide for you to help you navigate your printing journey.
Top Tips to Keep in Mind for Custom Booklet Printing
Purpose of Printing
The very first step is to find answers to the question, for what purpose do I need the booklet? The answers can vary depending on your business model and type.  Are you looking to bring in more customers? Do you want to spread awareness about your brand? Do you want to promote a cause? Is it purely instructional, or is it just to showcase your products?
Once you have the answers to these questions, it becomes easier to match your purpose to your needs.
Size and Orientation of Paper
The most common orientation is portrait, with sizes of 8.5" x 11" and 5.5" x 8.5". They are economical, and these standard sizes are preferred by many. If you want a horizontal page model, then you can opt for Landscape, which has a width larger than its height. They are suitable for menus in restaurants, fashion booklets, food brochures, children's rhyme books, museum information booklets, etc. If you want to add more pictures with less text, then landscape is the best type.
Custom-size booklets are also available according to your requirements, but the price may shoot up significantly in this case.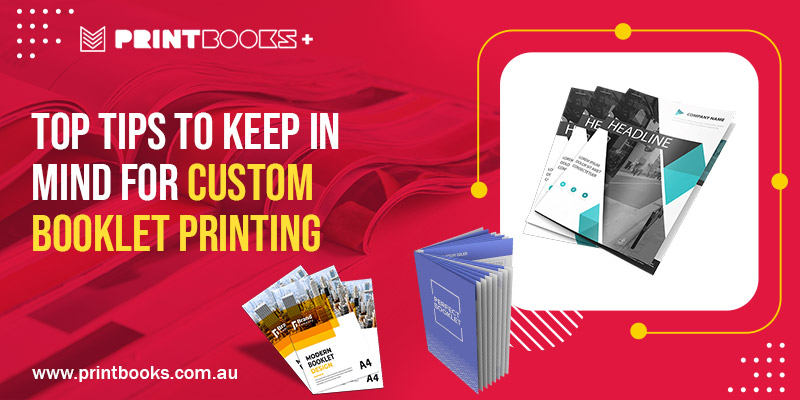 Material of the Paper
There are different types of paper materials, like lightweight papers, thick papers, glossy papers, matte papers, etc. Choose the material depending on its readability, business purpose, and the expected duration the booklet might stay with a customer. If you are printing reports, manuals, or instructional booklets, you can go for thick papers for more durability. On the other hand, if you are going for temporary ones like brochures, posters, or flyers, then you can choose the most affordable paper type.
Binding Type
There are three major types of binding in custom booklet printing. They are saddle-stitched, perfect bound, and wire-o-binding. Saddle stitching binds the paper together with stapler pins, which are economical and most preferred. If you have fewer pages to print and are looking for giveaways, then saddle stitch binding is your type.
If you have a greater number of pages to print and are looking for a more professional type, then perfect-bound books are the best. The pages are sewn and glued to the spine of the booklet, giving it an extra layer of protection. If you are looking for longevity in the booklets, then perfect bound booklets are your choice. This binding might be expensive, but it looks aesthetically pleasing, is not prone to any kind of wear and tear, and is resistant to damage.
Wire-o-binding is mainly used for daily uses like notebooks, workbooks, manuals, or any type of to-do list book. This binding uses a metallic coil that passes through the punched holes at the end of the book.
Image Colours
Make sure your images are of high quality, with a 300-dpi resolution or higher. For more clarity, the resolution must be crisp, and it also depends on the quality of the paper. If you want a more vibrant look, go for CMYK-colour mode for commercial use.
Proofreading
Once all the parameters are set, ensure your text is error free and check for possible grammatical mistakes. You can use popular software like Grammarly or get it edited by a professional to have a flawless print. Make all the last-minute edits before booklet printing, because once the batches are printed, it would be quite difficult to change them later.
Check the spelling of the names and designations, and verify the brand logo and address of the company. Similarly, make sure to double-check all other important details.
Test Prints
Get a test print before bulk production so that you can spot possible mistakes and make any necessary corrections. You can change the quality of the paper, the image size, or any other possible areas to be altered to cut costs.
Wrapping Up
If you are looking for booklet printing in Melbourne then look no further than Print Books. We are known for supreme quality print and state-of-the-art designs. We have a talented and experienced team that will cater to all your needs and make sure that your booklets are delivered on time.
We offer various custom booklet printing services such as marketing materials, product catalogues, event programmes, etc. We offer a wide range of customization options, including full-colour printing, custom covers, and different binding options, to ensure that your booklet is unique, attractive, and functional.