Home » Book printing services »
Benefits of Choosing a Professional Book Printing Service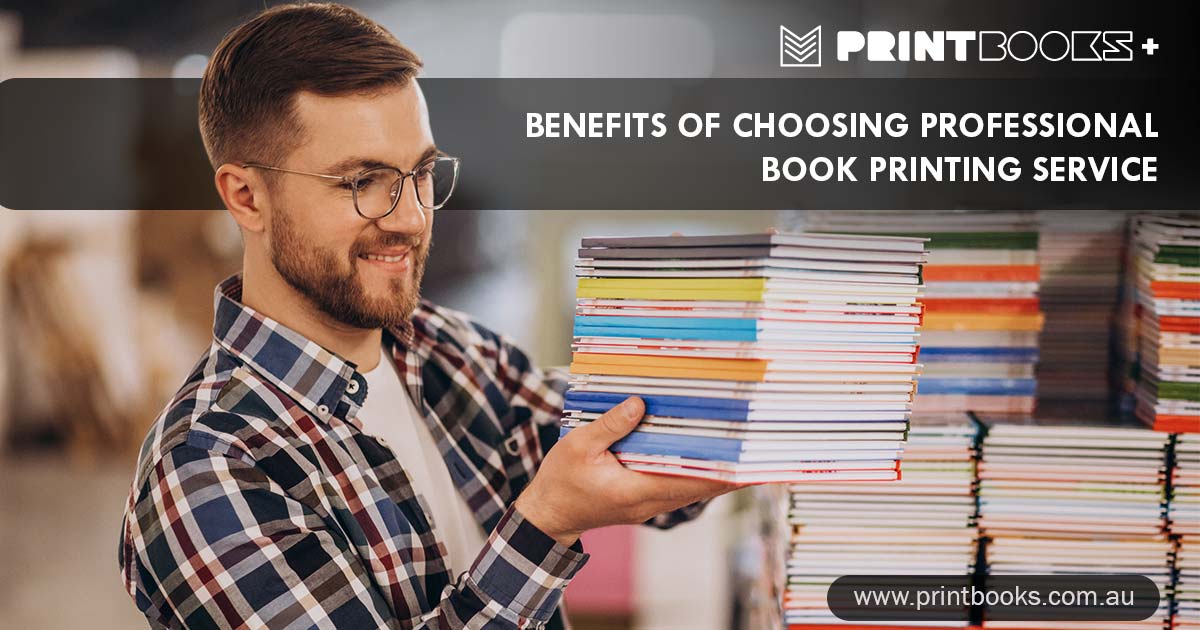 Books have been around for a very long time, and there are few things in the world that have the same impact as a beautifully printed book. Scientists say that humans are biologically wired to learn best by reading books. Books carry information in an entertaining fashion and are self-paced. Even though most people read their books electronically these days, there are many advantages to choosing professional book printing.
Writing a book or designing a booklet involves hours of manual labor and having the opportunity to see it all professionally printed makes for a great sense of achievement. Moreover, professional book printers help you with editing, proofreading, design, material selection, and distribution, making sure that the end product is exactly what you dreamed of. Books are judged by their covers and having a professional touch leaves a good impression.
In this blog, let us check out the benefits of choosing qualified booklet printing services, from low costs to super-fast printing. Let's dig in!
What exactly are professional book printing services?
Book and booklet printing companies are businesses that help individuals and brands print books and booklets. There are many different types of book printing companies, and they all have different services and prices.
Some printing companies may help you with the entire process, from editing to binding, while there are some who specialize in certain aspects, like color printing or design. Depending on what you're printing, whether it's a company booklet or a novel, there are different things to consider. For booklets, you might use more premium glossy materials, while for novels, you'd be likely to choose a high-quality cover and stronger binding. A professional book printing service will help you find the best solutions for your goals.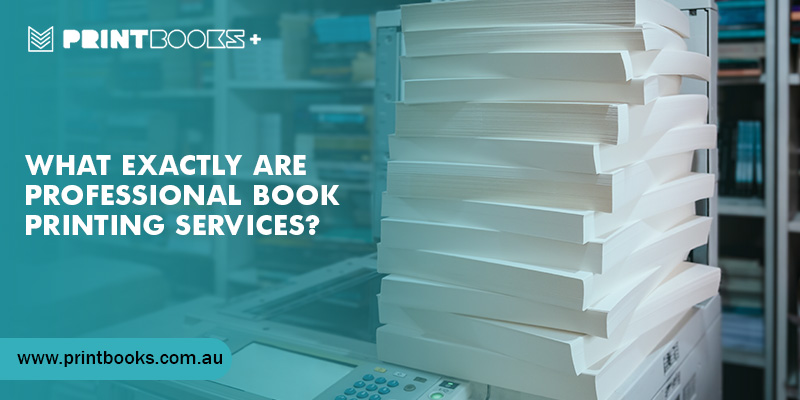 Why professional book printing is worth choosing
Professional book printing services can offer several benefits for your business, including increased visibility and brand awareness. By choosing a professional printing service, you can ensure that your book looks its best and that your content is accurately represented. Some of the advantages of getting your books and booklets printed professionally are:-
Expertise
Professional book printers tend to have years of experience under their belts and have probably worked on a large spectrum of different projects. You may not have the experience of printing 1000 copies of a colorful booklet, but the printer company has probably done it a dozen times in the same week.
They provide the much-needed expert advice you are looking for and help you better understand your different printing options.
Quicker Completion
It's crucial to find ways to save time as a business or an individual because you have a dozen different deadlines to meet. Commercial book printing companies will save you hours of work because they have the tools, know-how, and supplies required for the job.
You can find the customer service and project management skills you need to complete the job from start to finish by collaborating with the appropriate commercial printer. They also will help you oversee the entire process, so you don't feel too overwhelmed. Especially when printing your own novel, marketing is a vital part to make it a commercial success. Having a qualified printer handle the printing work for you allows you to focus on marketing and other aspects.
High Quality
If the quantity is minimal, your office printer can easily print high-quality documents. However, it is impossible for regular printers to retain quality while printing a large number of papers. It is messy work that requires you to constantly replace the ink in the printers.
The printing businesses do not have this issue. They have advanced printers and technological breakthroughs that make it simple for them to handle large volumes of paper without sacrificing quality. Additionally, they offer you services like better finishing or UV and water-resistant printing that are impossible to produce in an office. This makes the end product high-quality and helps leave a good impression on your customers.
Consistent Color
Customers are attracted to products mostly by color. Due to high-quality color prints requiring a lot of ink, using workplace printers prevents you from having a consistent supply of color. Additionally, you can't print in the colors you choose with standard printers because there are just a few color options available.
The tools utilized by reputable book printing companies give you vivid colors and patterns. Furthermore, the commercial-grade equipment provides excellent color reproduction. It makes sure that the visuals on your printouts are of the highest caliber, and that the color is constant for easier reading.
Variety
Office and home printers can't print the different kinds of material you might be looking to produce. A professional printing service allows you to choose from booklets, brochures, novels, leaflets, flyers, postcards, etc.
They also have the added benefit of offering services like binding, lamination, and saddle stitched booklet.
Get a professional touch with Print Books
If you are deciding to get book printing in Australia, it's always a smart decision to opt for professional printing services as it provides a plethora of benefits that lead to a better end product. From convenience and high quality to binding and consistency, the printers take care of everything, allowing you to be relatively stress-free.
At Print Books, we don't just consider ourselves to provide the best book printing in Melbourne, but the finest and high precision booklet printing in Australia. With 20+ years of experience, we provide high-quality, low-cost printing with incredibly quick turnaround times. We take care of everything from printing and design to binding and distribution.
Our specialty lies in printing beautiful books that are bound to impress your readers.