Home » Bookbinding »
A Complete Guide on How Spiral Bound Books are Made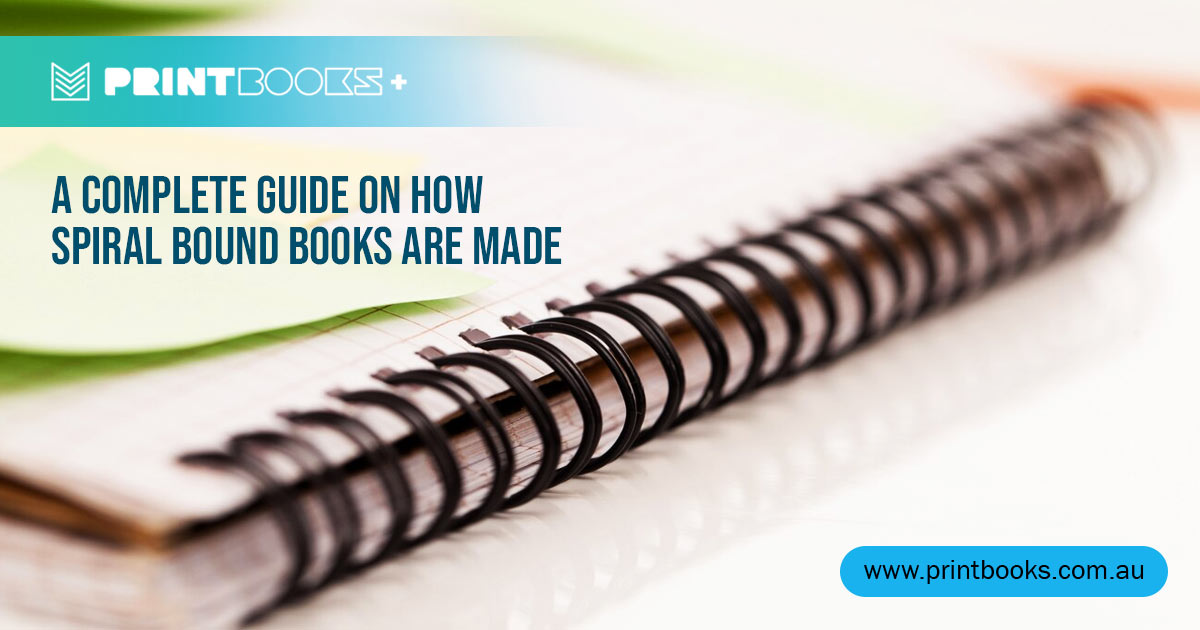 Spiral-bound books are a great way to stay organized and keep your important documents easily accessible. Whether you need to jot down a phone number or keep track of a bill, a spiral-bound book is the perfect solution. They are a popular choice for people that need a durable cover that will stand up to frequent use.
Spiral binding is a common method used by publishers throughout the world. Some of the advantages include how the books lay flat without any damage to the pages, how easily the pages turn, and the large number of pages that can be accommodated. Spiral binding involves threading a wire coil through already-punched holes to secure the pages. This process makes for a quick and affordable solution for bookbinding needs.
Have you ever wondered how spiral-bound books are made? The process is relatively simple, but it requires specialized skills. In this article, we'll look at the process of spiral binding in detail.
Why should you get your books spiral-bound?
Coil or spiral binding books are one of the most used methods for binding. If you are looking to create a lasting impressing on your clients and potential customers, then the spiral binding is the way to go. Coil binding is the best option for product packaging from branded brochures and catalogs to booklets and reports. The quick and efficient process allows you to get high-quality and durable prints.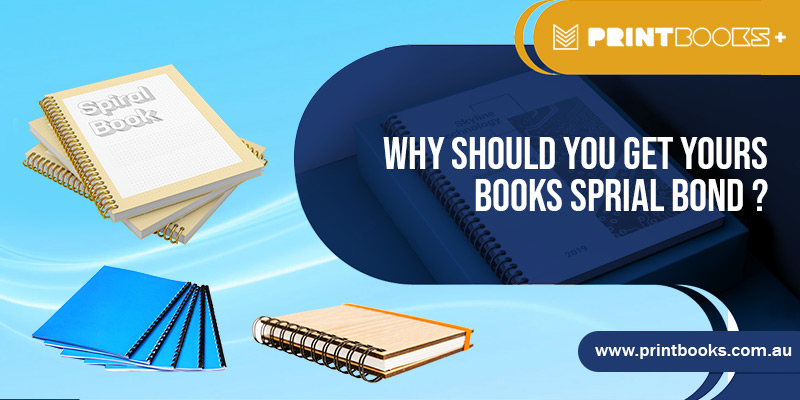 How exactly are spiral-bound books made?
Let us understand the process in the following steps:
Get the content and design ready on the material you wish to print. From reports to booklets, it's vital to have all your particulars ready before you start the printing process.
After you approach your printers and decide on materials, colors, and cost, the printing process begins.
High-quality digital presses are used to print book covers and interior pages.
The spiral binding uses sheet punching.
The books are wound and inserted into the coils, also known as spiral bindings.
To prevent the pages from unraveling, coils are clipped and crimped as they leave the binding machine.
This process is repeated till you get your desired number of books.
There are several options to choose from during this process, and numerous choices are to be made. Some of these are:-
Size
Plastic coil binding is offered in every size possible. The finished size of your document could be anywhere between 4.25 x 4.25 inches and 12 x 14. The length of the coil utilized on your printed piece might range from 1 to 14 inches.
Color
There are various coil colors to pick from, even though black is the most popular. You can tie all your marketing materials together and create a consistent look for customers, prospects, and staff by matching the coil color with your brand colors. Some of the other shades used are Red, Royal Blue, Navy Blue, White, Forest Green, Pink, and Clear.
Cover
Additionally, you can choose covers made from premium materials to give your work a polished appearance. Poly covers with a clear front and black back are the most typical covers used. You can also choose full-color printed covers on 80 or 120 cover sheets.
All these customizations allow you to create spiral-bound books that feel true to your brand.
What are the advantages of spiral binding your books?
There is a plethora of benefits spiral binding can offer for your next project. Apart from adding a unique look and feel to your books, some of the advantages are:-
Professional Appearance
Coil binding uplifts your company's brand image. It is the ideal custom packaging to complement high-quality, full-color catalog or booklet printing.
Flexibility
Coil spiral binding is flexible in terms of appearance, size, and color, which makes it a great option for organizations that sell their products or services because you can match the document's spine to a particular color scheme for brand coherence.
Durability
Coil binding will maintain your documents' sharp appearance. It helps safeguard your materials, endures less damage, and keeps pages tightly bound. It is durable and useful.
Accessible
Spiral-bound books can open flat on a desk or table and enable 360-degree rotation for simple access to all the pages inside the book. It offers convenience while taking up the least amount of space on a desk or table because it can fold back on itself and remain flat. Spiral binding is thus a fantastic option for documents such as reports, sales presentations, proposals, directories, recipe books, instruction manuals, and maintenance manuals.
Accommodates different page counts
To accommodate books of various thicknesses, spiral coils are available in a range of diameters. The larger the book is, the bigger the coil is to ensure proper functionality. The coils can be made of metal or plastic, but plastic is more popular due to the broader variety of colors available.
Get high-quality spiral-bound books from Print Books
Spiral binding is a great option for your future projects, whether it is a spiral booklet or a brochure. It is durable, quick, and efficient.
At Print Books, we provide the most reliable and premium bookbinding in Australia. We specialize in low-cost and high-quality products with 20+ years of immense experience. From book printing to binding to design, we offer solutions for all businesses big or small, all combined with quick and easy pickup and delivery.
The next time you're looking for binding solutions for your project, let Print Books' spiral binding be at top of your list!