Home » Book printing services »
Streamline Book Production with Online Book Printing Services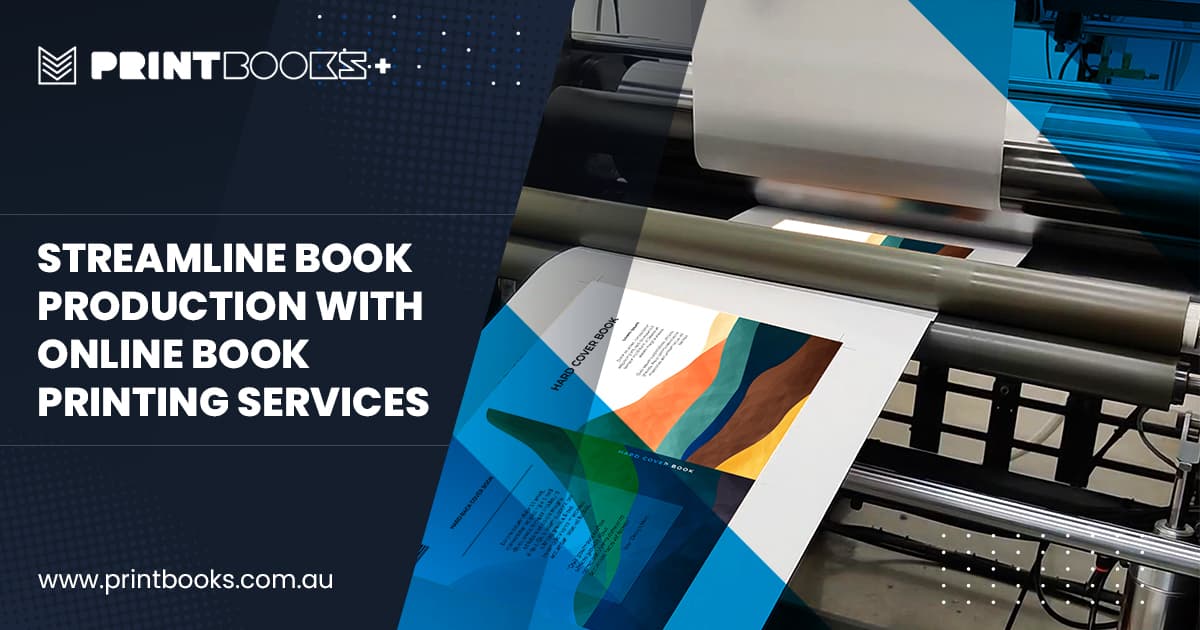 Radical changes are seen in the publishing industry in this digital era. Online book printing services are now ahead of the competition with traditional publishers and authors can now control the entire publishing process of their book from manuscript to the final copy.
Digital Revolution In Book Printing Services
In the conventional printing process, finding a suitable printing company to coordinate logistics and deal with high minimum orders is time-consuming and turns out to be a significant obstacle to self-published authors and small publishers.
However, Online book printing services have become more popular in recent years and are ahead of these conventional publishing processes. These services have proven to provide one of the most vital services to authors and publishers, with the option of selling their works profitably, efficiently, and simply. Online book printing is a game changer for all publishing businesses, regardless of size, and self-published authors.
Benefits of Online Book Printing Services
Online book printing services come with several compelling advantages, a few among them are-
Cost-Effective Printing
To be financially sustainable, traditional offset printing sometimes needed authors or publishers to produce vast quantities of books. You may print as few or as many copies as you need with online book printing services, reducing the risk of overprinting and wasting resources. This print-on-demand technique assists you in managing your effectively.
High-Quality Printing
Online book printing services, despite their speed and flexibility, do not compromise quality. Because of advancements in digital printing technology, your books will be produced with precision, clarity, and brilliant colors, making them unrecognizable from traditionally printed books.
Reduced Storage Costs
The print-on-demand services save your money on storage and minimize the risk of unsold inventory by printing the copies only when there is demand. Thus, you don't have to worry about storing thousands of copies of your unsold books.
Quick Turnaround Times
Online book printing services enable the publishing process to be completed quickly within time and get your books into the market in less possible time. This is important for self-published authors looking to utilize market trends and promotions.
Global Impact
Global distribution networks are frequently used by online book printing businesses. This implies that your book can be printed and distributed to readers all around the world, broadening your author's reach.
Customization Options
Online book printing provides several personalization options. Authors can select from a variety of paper choices, cover finishes, binding methods, and trim sizes to produce a book that is unique to their vision. This level of personalization ensures that your book stands out from the crowd.
Your Journey with PrintBooks- The online book printing service provider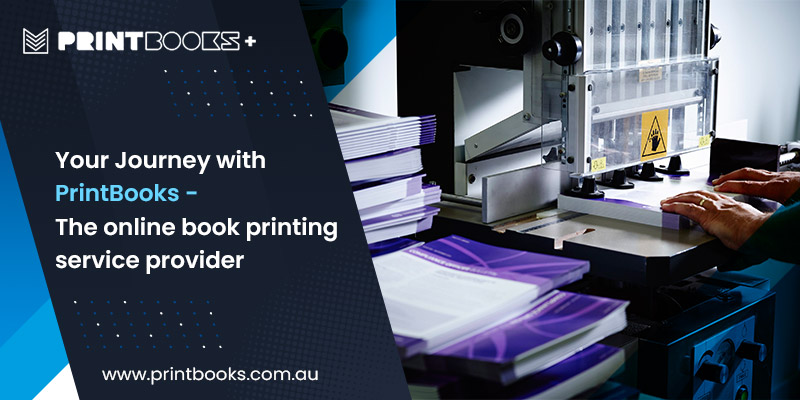 Are you searching for reliable online book printing services? PrintBooks is here for you with its structured process:
Prepare Your Manuscript:

Make sure your manuscript is professionally edited and prepared before sending it to be printed. We usually require files in specific formats, so make sure you adhere to our specifications.

Select Your Specifications:

Choose your book's size, paper type, cover design, and binding options. We make decisions based on the target audience and budget.

Upload Your Files:

You can choose the cover art of your manuscript for the printing company. To avoid delays or printing mistakes, we ensure that everything is properly prepared.

Proofreading:

We supply digital proofs for your approval and, carefully inspect these proofs for any faults or concerns before printing.

Place Your Order:

After you've approved the proofs, place your order. We also provide print-on-demand capabilities, whilst others may have minimum purchase requirements.

Distribution and marketing:

It is now time to get your printed books for distribution. We help you use social media platforms, and online marketplaces to promote your work and engage your audience.
PrintBooks Key Features
Here are some of the key features of PrintBooks online printing services that make us stand out of the crowd:
User-Friendly Platform:

PrintBooks offers a user-friendly web platform that streamlines the book printing process. With a few clicks, you can easily upload your book files, pick your printing options, and place your purchase.

High-Quality Printing:

PrintBooks uses high-quality printing equipment and materials to ensure that your books exceed professional standards.

Customization:

You can customize every aspect of your book's production with PrintBooks, from size and paper type to cover design and finishing touches.

Multiple Distribution Options:

PrintBooks provides distribution services, allowing you to reach a larger audience and improve the reach of your book.
Whether you are a budding author or a well-rounded publisher, PrintBooks online book printing services provide you with all the resources and flexibility needed for you to bring your book to life. Our services have changed the book production process completely, making it more accessible, and affordable for both authors and publishers.
Get in touch with us now, to seamlessly publish your book with the most affordable prices. use the power of PrintBooks online book printing services and see your work beautifully carved with new life!