Home » Book printing services »
Uncover Cheap Ways to Print High-Quality Books in Australia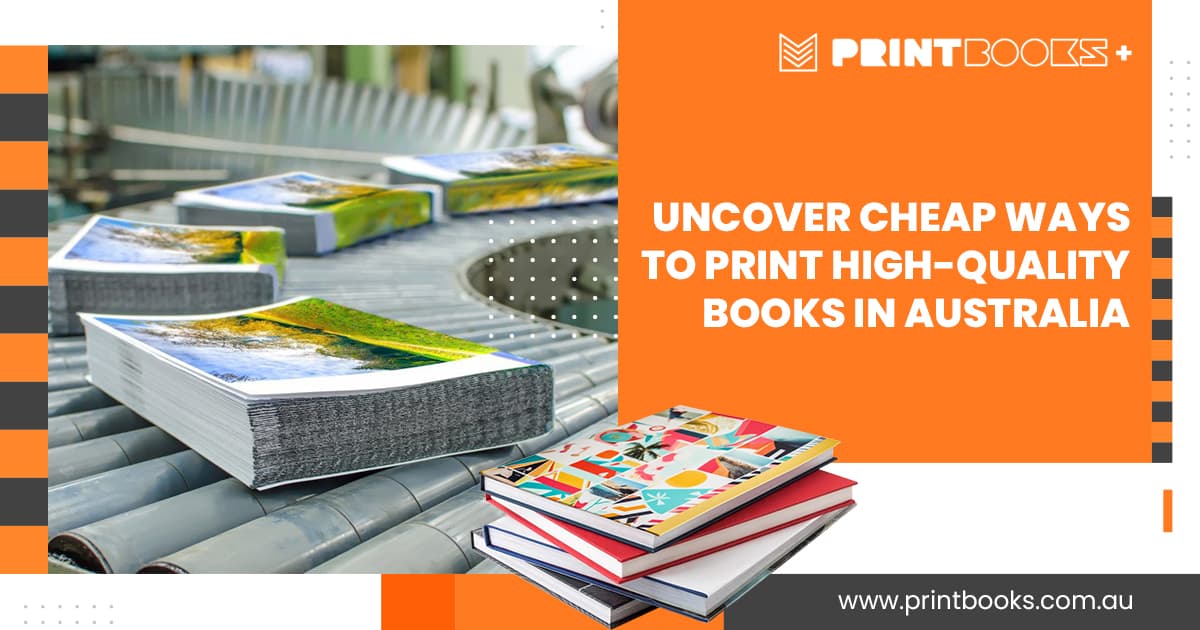 In an age when digital content rules the final authority, something is fascinating about holding a tangible book in your hands. Whether you're an aspiring author trying to self-publish your work or a business owner searching for a cheap way to publish books, finding cost-effective book printing services in Australia is indeed a tough and game-changing task.
Let us explore the area of low-cost printing and uncover some affordable ways to get high-quality books without going bankrupt.
Affordable Book Printing
The publishing world is a high-cost enterprise, particularly for budding authors and publishers. However, because of technological advancements and a growing desire for self-publishing, there is now a plethora of low-cost book printing solutions accessible and some are listed below.
You don't have to break the cash to create your literary masterpiece.
Digital Printing:
Digital printing is a low-cost option suitable for short to medium-print runs. It offers quick response times and superior results. Digital printing is perfect for small-scale applications because, unlike conventional offset printing, it does not have expensive setup costs.
Digital printing can be an affordable option for producing a book, a catalog, or a business brochure.
POD (Print-on-Demand) Services
Print-on-demand services may be your best bet if you are on your baby steps and cannot afford to invest in a large print run. POD allows you to print a book only when you get an order, avoiding upfront printing expenditures.
The benefits of POD services include:
No hidden costs:

There is no need to manage a book inventory, which means no storage fees or unsold volumes accumulating dust.

Global Availability:

Many POD businesses provide worldwide distribution, allowing your book to reach a global audience.

Simple Revisions:

You can make corrections or update your book simply in no time. All the required revisions are easily made at a low cost.
Bulk Orders and Discounts:
Consider placing a bulk purchase if you have a larger print project in mind, such as marketing brochures or educational textbooks. Printing in bulk sometimes results in significant unit discounts, making it a cost-effective option for your high-quality book printing needs.
Online Book Printing Services
Using online book printing services is one of the easiest and most cost-effective ways to get your book produced. Several Australian companies specialize in providing high-quality book printing services at a fraction of the cost of traditional publishing organizations.
Online book printing services offer several key benefits, including: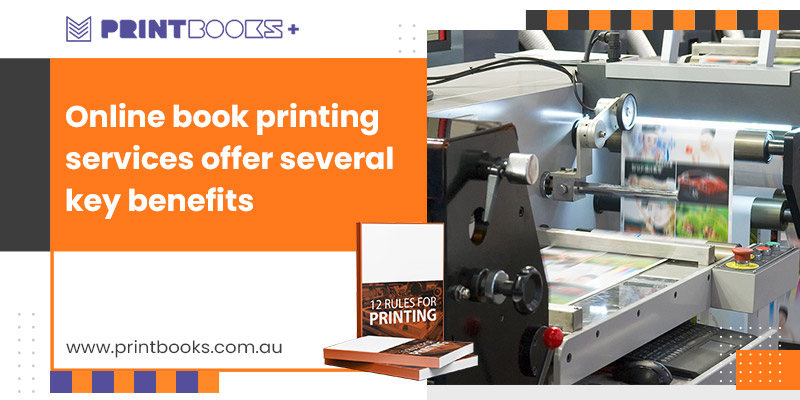 Cost-Efficiency:

There is no need to manage a book inventory, which means no storage fees or unsold volumes accumulating dust.

Customization:

You can customize your book to your vision by selecting various options like size, binding, paper type, and cover design.

Quality Assurance:

Reputable online printing companies uphold high standards, guaranteeing that your book appears and feels polished.

Minimal Print Runs:

Reputable online printing companies uphold high standards, guaranteeing that your book appears and feels polished.
Regional Printing Services
You might consider collaborating with local printing businesses in Australia for a more personalized touch and to assist regional enterprises. Even though they might not always be the least expensive choice, they have benefits like in-person interactions and the prospect of witnessing and monitoring the printing process of your book.
Some of the Advantages of Local Printing services include;
Collaborative Methodology:

There is no need to manage a book inventory, which means no storage fees or unsold volumes accumulating dust.

Customization:

Working with a nearby printer will allow you to go over your document and make necessary alterations in person.

Quality Control:

To ensure the book matches your criteria for quality, you can visit the facility.

A quicker turnaround:

Mostly, local printers can offer quicker turnaround times, particularly for modest print quantities.
DIY Book Printing
Consider printing your books at home if you're a true DIY enthusiast and have some design and printing experience. Even though this method can need an initial investment in printing supplies, it can eventually be more affordable in the long term, particularly if you intend to publish more than one copy of your book.
Benefits of DIY book printing include,
Control Over the Process:

There is no need to manage a book inventory, which means no storage fees or unsold volumes accumulating dust.

Customization:

Everything related to the creation of the book is entirely under your control.

Cost Savings:

Once you have the necessary tools, the price per book drastically drops.

Customization:

You can play around with various materials and designs.
Printbooks- Your Companion for Quality and Affordable Printing
Australia is a creative hotspot with plenty of talented printing facilities that can make your concept a reality. With Printbooks, you may look into several book printing services catered to your requirements.
A reputation for excellence combines affordability with uncompromising quality to ensure your books turn out just how you envisioned them. Here are some ways Printbooks can assist you in meeting your printing needs without going over your spending limit:
Low Minimum Orders:

You don't have to purchase hundreds of copies for the discount prices. Small print runs are supported by Printbooks, making it ideal for independent authors and self-publishers who wish to test the market before placing a major order.

Digital Printing:

For shorter print runs, digital printing is a reliable and affordable option. The digital printing capabilities of Printbooks guarantee a stunning final product while keeping prices down.

Several printing options:

You can choose the printing option from Printbooks' extensive selection that best fits your requirements and price range. They have you covered for everything from paperback to hardcover, color to black and white.
Customization:
Printbooks is aware of how much your book represents your vision. They provide a range of customization options, from paper type to cover design, to make sure your book comes out just how you want it to.
Professional standard:

Even though it saves money, Printbooks never skimps on quality. They deliver a top-notch product that you'll be delighted to share with your audience using cutting-edge machinery and the services of qualified personnel.
These affordable book printing alternatives can help you realize your literary vision without breaking the bank, regardless of your level of experience as an author or where you are in the publishing process.
There are several options, each with specific benefits, ranging from neighborhood print shops to Internet services.
Thanks to Printbooks, finding low-cost methods to print high-quality books in Australia is now possible. You may spread your ideas without breaking the bank with their inexpensive book publishing services.
Discover the opportunities with Printbooks, and start your path to publication right away. Affordable book printing without quality compromises is just a click away.
Connect with us to learn more about Printbooks' affordable book printing services in Australia and turn your literary dreams into reality!