Home » Book printing services »
Why Choose Australia's Best Custom Book Printing Services?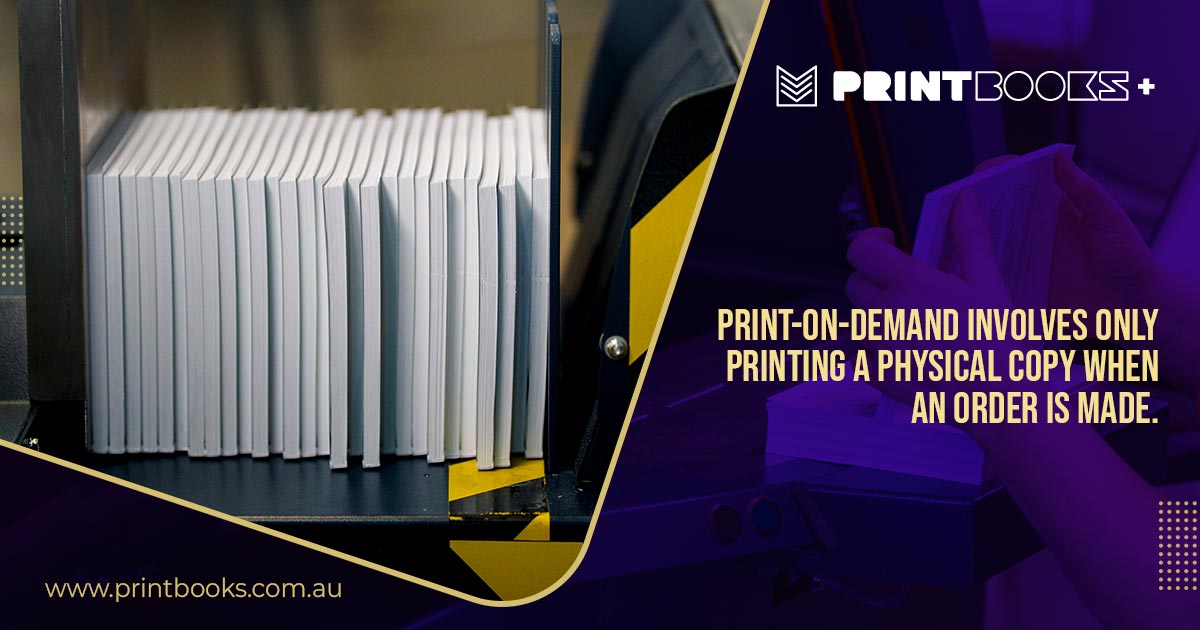 If you scrutinize the internet about book printing companies, you'll find a wide range of book printing services ready to bid on your custom book printing project. But you need to know what you're getting from each business. Some provide distinct benefits, while others talk about presentations with little delivery.
When you have decided on the best book printing service for your project, ensure they offer every customization possible with various binding options, stock selection, custom book artworks, printing options, ink choices, volume runs, and many more.
It would help if you were also on the lookout for a custom booklet printing that offers image-based items, standard print books, and other printing such as Magazines, Brochures, Flyers, Postcards, Letterheads, Posters, and more. You get an opinion of how well a custom book printing service is professional.
When it comes to choosing how to print physical copies of their book, it can be overwhelming by the sheer number of custom book printing services available. This article breaks down the options and helps you find the best type of custom book printing in Australia that suits your needs.
Plan Your Book Printing Services
Once you have selected the reliable and professional custom booklet printing service, choose what you need from the finished book; this includes:
The Design: A custom book printing industry usually hires qualified and talented designers and artists who can deliver creative ideas to make your physical content attractive to readers.
The Cover: The cover is the primary eye-catchers of the audience; the most professionally designed cover is likely to be picked up just by a glance.
The Number of Books: Be sure how many copies of your book you require? You might require a small amount if you give it out to your friends and family. If you plan to start selling on a full scale, you might need more books for the initial print run.
The Type of Paper: If you need the best results for your books, you should try coated printed paper that is heavier and worth the costs; this enables you to give the final products a professional look.
The Colors: Every booklet, brochure, and magazine can be customized with various colors to attract eyeballs. The audience likes aesthetically pleasing colors with vivid images.
The Binding Type: Choose the best binding type for your books or booklets, considering the number of pages and stock used. Printbooks is a book printing company in Melbourne that offers various binding types, including saddle stitch, spiral, wiro, perfect, case binding, and much more.
Benefits of Getting Custom Book Printing Services
Print Any Number of Copies: Any book printing service has no restrictions on printing any number of copies you require.
Cost Efficient: Custom book printing services are cheaper when your printing more books, and it makes sense to get a quote right from the beginning.
Fast Turnaround Time: When you choose book printing services, a shorter run takes less time to produce to have books in your hands faster. Digital printing has less setup time.
Customization: A higher degree of customization with individual and granular data assists print impression to the next level.
Creative Projects: Your chosen niche for the print job allows you to achieve creative custom prints, which are unlikely to be pickup by conventional printers.
Faster Results: There is no requirement for the big machine to move blocks and cover print jobs in the print industry. High-speed commercial printers are available anytime to streamline the workflow.
Recognized as a Specialist: If you are releasing your custom booklet, be proven to be a specialist in this field. The credibility you obtain due to research here is the highest level.
Less Storage Space: Books can take up much room if you order all at once. You can reduce handling costs by ordering at one time, so the fewer rooms you'll need to store them.
Joy Of Reading: Research has shown that books can make us happier, motivate us to travel, and inspire us to make life-changing decisions.

Best Tips for Choosing the Right Custom Book Printing
Request Book Printing Rates
Consider requesting a book printing rate per unit when contacting a printer. When choosing custom booklet printing, you can analyze your budget by asking for more offers from more than one book printing service. You must consider many factors like full-color printing, materials, paper, spine, and hard or soft cover while selecting the best printing services.
Get a Glimpse of Their Printing Equipment
When you choose a custom book printing, always ask them to look at their printing technology and equipment. The quality of your custom book will depend on the latest models of a combination of good printing quality and speed. By this, you can analyze the critical condition of a printing company and delivery time. Printbooks provide services for custom book printing in Melbourne, and it is considered the best service for all your printing needs.
Do They Answer All your Needs?
You need to find out if the printing company helps answer all your printing needs. A good printing company has its experts to assist you in recommending the best ingredients for your book. You can easily recognize if they are trying to sell the service or are committed to delivering the quality of your book.
Experience in Custom Book Printing Service
Go through their website or ask an employee how long they have been in the printing business. Experience is a vital factor in determining the quality of book printing services. If they are not consistent with the output of their business, they are unable to meet customer demands.
Check the Reputation of Their Business
Technology is rapidly changing in the modern world, and it's vital to upgrade your business to maintain integrity. You can find all the testimonials and reviews about the company on their official website. The online reviews on the website will determine if the book printing company has a good reputation. If there is a bad review, try to check whether it is valid.
Printbooks is a custom book printing company in Australia that mesmerizes the audience with custom book printing skills, quality designs, and colors at affordable prices. If you are looking for a fast turnaround time with any quantity for your custom booklet printing, reach us today to get a custom quote.