Home » Bookbinding »
The Ultimate Guide for Choosing Custom Hardcover Bookbinding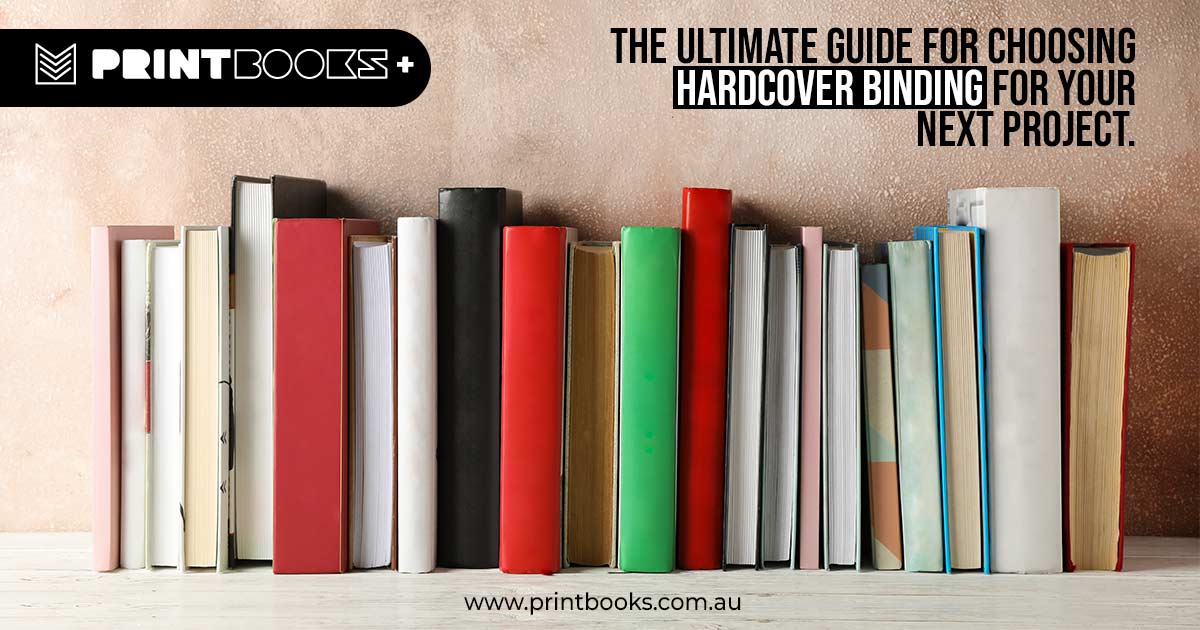 Hardcover binding is the favorite binding process for readers. At the same time, paperbacks are more convenient because of their popularity, but hardcover bookbinding is qualified to withstand the test of time and be treasured for a long time.
Hardback bookbinding, also known as case binding, is a feasible solution for any of your custom projects. Custom hardcover bookbinding has a superior feel and quality to withstand longer than any other binding option.
Hardcover book printing and binding is the gold standard of any other binding option with numerous features, and it's a real, physical 3D presence of something that takes up space that can make a difference in the digital age.
If you choose custom hardcover bookbinding, it's an excellent investment choice to get more visibility, volume, and weight, thanks to the thickness of the binding. You get a quality material that is always safe for making an impression.
Let's learn about hardcover bookbinding and its process, benefits, and when to choose hardback bookbinding.
What is Hardcover Binding?
Hardcover binding, also called "Case binding" or sometimes Hardback, gets the name from the hard material outside called "case" used as a protection to cover books. Hardcover books are bound differently from softcover books and enclose different paper types.
A typical hardcover binding is bounded with a single rigid protective and has a flexible sewed spine that allows the book to lie flat on the surface when opened. Modern custom hardcover bookbinding may have the pages glued onto the spine like perfect bound or paperbacks.
The Process of Hardback Bookbinding
As technology advances in the modern days, hardcover binding with fewer than 60 pages is expertly hand-assembled. At the same time, digital machines assemble hardcover bookbinding with higher page counts.
The process incorporates the following components, including,
Gutter: The space inside the page's margins where books are bounded together.
Hinge: The flexible part of the book next to the spine to freely open and close the book.
Endsheet: It is a white piece of paper glued inside the book's cover.
Cover: Consists of a gloss and cardboard or laminated finish with matte.
Flysheet: It's a simple blank sheet placed next to the end sheet.
The inside pages are divided into sections and glued to the endpapers, so the hardback bookbinding lays flat on the opened surface. The sheets are folded and sewed together with durable thread to create a book block.
The next step is to add headbands or tail bands if you need an attractive look. Then add the cover with several other elements, including endpapers, body, and inside covers, and glue to the inside covers of the book block.
The last process is to print the covers on a large sheet to cover the book's spine, front, and back then it is laminated with a matte or gloss finish. The laminated covers are bound to the cardboard, then the internal pages are cut, printed, and glued with adhesive creating the final attractive hard book.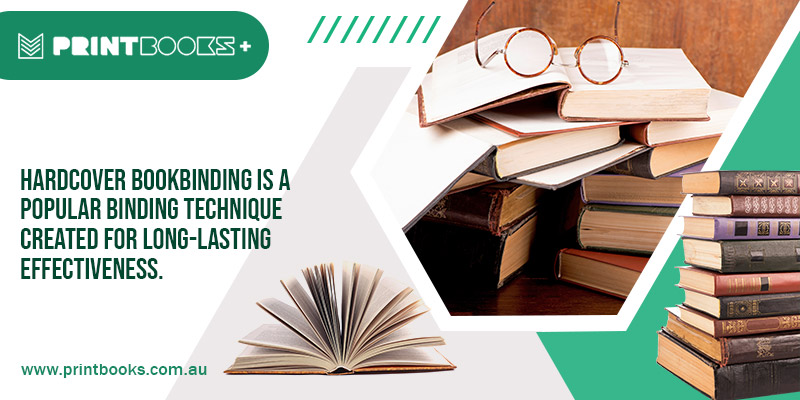 Benefits of Custom Hardcover Bookbinding
It is the popular binding technique created for long-lasting effectiveness.
Hardback bookbinding conveys a top-notch look and feels, making it the unique bookbinding method.
Consider digital printing for your custom hardcover bookbinding for an affordable budget.
With the digital printing press, hard book printing and binding has fast turnaround time with short production runs.
Hardcover bookbinding enables you to print by forming a flat spine.
It can accommodate and acclimate any number of page counts of your desired choice.
Choosing custom hardcover bookbinding allows you to create various heights and weights with any colored sheets for your cover.
This bookbinding method allows you to make an outer dust jacket with or without a protective layer.
The hardcover binding creates a robust and rigid shape that will allow the books to stack well for displays and storage in shops, homes, offices, libraries, cafes Etc.
What is the Right Time to Choose Hardback Bookbinding?
As discussed above, the benefits of the hardcover book now let us know more about when to choose hardcover bookbinding? This answer depends on various factors, including,
To make a professional statement with a professional look and feel.
To have a long shelf life inside a room.
To protect from wear and tear as it gets old.
To look excellent whether sitting on a bookshelf or a coffee table.
To have a customizable spine that stands out from a distance.
To be a treasured keeper of yearbooks, lawbooks, and much more.
To have an opinion of laminated cover that gives additional protection to have a professional look.
The bottom line is to give readers a distinguished look that is appreciated while helping to protect the book with hardcover. Hardback bookbinding is an excellent choice for books from graphic novels, biography, fiction, how-to books, science experiments books, historical books, and many more.
If you have finished writing a book that requires a professional product look, the hardcover binding is the way. Custom hardcover bookbinding creates a sophisticated product that withstands a long time.
No matter what kind of project you are doing, Printbooks is a professional hardcover book printing and binding company with various finishing options, artistry, and durability that stand out.
We are equipped with the latest digital printing technology with experienced technicians to offer high-value print books with top-notch quality at an affordable cost.