Home » Booklet Printing »
10 Tips for Printing a Perfect Booklet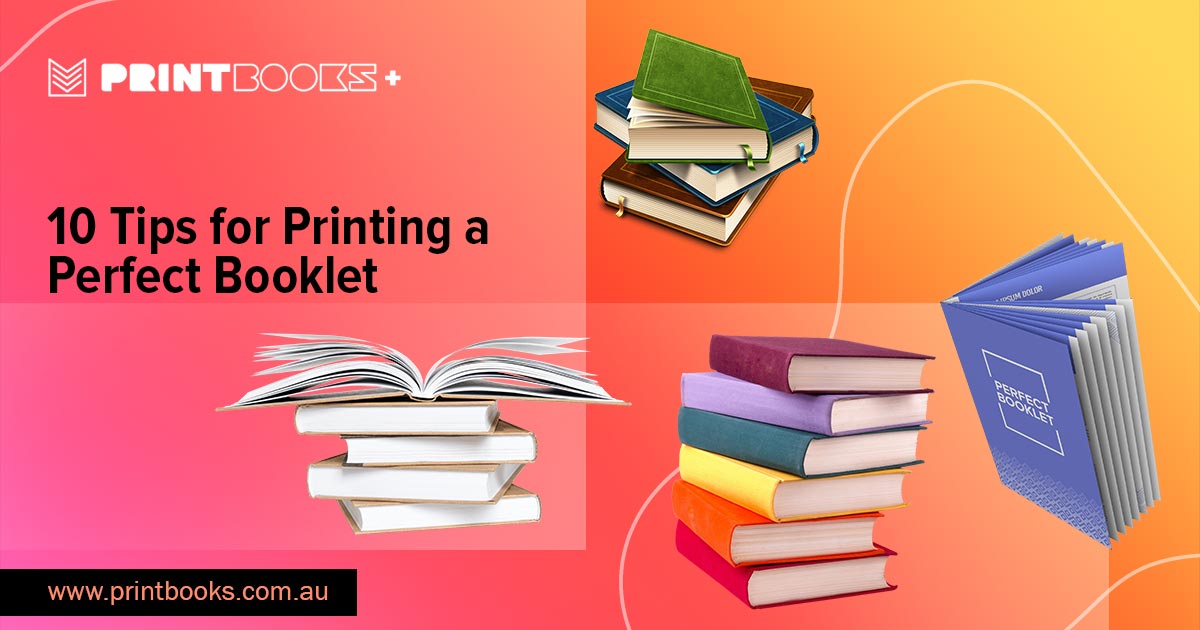 A well designed marketing booklet leaves a positive impression on customers. You can use booklets as a reference when making the important decisions. Depending on your business needs, booklet printing can be done as tradeshow contributions, employee handbooks, enrollment booklets and much more. Even you can buy customisable booklets which is available in many shops. Event information, date, time, growth reports, attention-grabbing visuals, and headlines can all be compiled into a single booklet. You can get a variety and attractive booklets from booklet printing in Melbourne.
Here are the tips for printing a perfect booklet:
Choose the perfect sort of binding
Books are thicker than booklets, which are bound periodicals. It is advised to use a simple saddle stitched booklet with fewer pages as it provides more convenience. Choose perfect binding if your document has 20–240 pages or more. A paper cover and glue are used to hold the spine of this elegant style of binding together.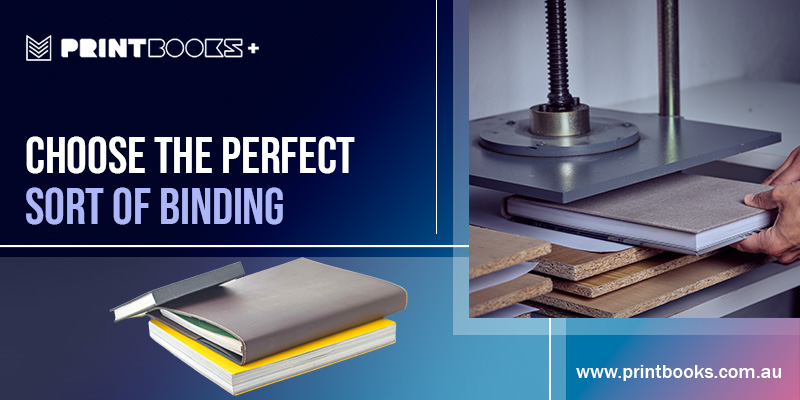 Choose the booklet size
You need to pay apparent attention to the size rather than other things. Your audience should come first when determining the ideal size for your booklet. While brand image and printing costs are significant considerations, you don't want to make these choices at the expense of your booklet's readers because their impressions count the most. The saddle stitched booklet is more attractive and helpful to your audience, adopting a user-friendly approach.
Leave the space for the binding
Your booklets will be sliced using a cutting blade during the cutting process, which may or may not fall precisely every time. Additionally, the binding will take up a portion of your page's space. According to the type of book binding you have chosen for your booklet, you must thus leave some additional room for trimming and binding.
Organise the content
It is crucial to organise the information offered in your booklet. It is readable and presented in the correct sequence for the readers to review. Avoid cramming too much information onto a single page, and don't forget to provide your contact information so that the readers can contact you if they need more information. Choosing book printing in Melbourne is the ideal option; they give the booklets at a given time.
Consider the front cover artwork
Your booklet will seem more professional and protect the interior pages if the front and back are printed on heavier gsm paper. When a magazine omits cover pages, it is said to be self-covered. Consequently, a booklet's cover is effectively the first page. It may flex readily, earning it the nickname floppy. Your front cover of booklet printing is essential to the success of any booklet printing project, whether it be for newsletters, periodicals, or business reports. Save your primary message for the front and ensure it is properly thought out and written.
Lamination
Your cover papers should always be laminated, which gives the perfect book binding. It dramatically improves the presentation of publications, catalogues, and brochures. Most significantly, it also shields against deterioration. Therefore, you should give a silk cover paper matte lamination if you have one. Also, a gloss lamination of saddle stitched booklet will make a gloss cover paper extra shiny. Laminating is not recommended for uncoated cover paper. This type of paper does not adhere to the finish very well, which would negate the whole purpose of selecting an uncoated paper in the first place.
Match the colour
It truly comes down to whether the colour is more advantageous for your goals than the cost-effectiveness of choosing black ink when choosing between colour and black ink. Readers' first impressions of your booklet printing are greatly influenced by colour, which dramatically affects them. Colour is the finest option if you want to increase readership or sales of your products. On the other hand, if your booklet contains primarily educational text, such as a product manual, and colour ink offers no real advantage, think about the money-saving benefits of using black ink.
Selecting the top online printer
Your booklet's success depends on the online printer. You may locate your desired online booklet printing business with little investigation. Since most online printing businesses will inevitably market their expertise in booklet printing or incredibly low pricing, the search process may be daunting. Get a quote, request samples, and check for reliable endorsements and reviews in the online platform. Printing sample package that will arrive at your door in a matter of business days, booklet printing in Melbourne provides handy online pricing.
Know the page count
Include the front, rear and inside covers when counting booklet pages. The front cover is page 1, and the inner left cover is page 2, and so on. Make sure the total number of pages in your booklet is a multiple of four if you choose that option. A saddle stitched booklet is a folded document of one or more sheets with four pages or panels. Four two-sided spreads would make up a booklet with 16 pages if constructed in this manner. If you choose a perfect bound book, make sure the total number of pages is a multiple of two.
Branding
Presentation is crucial to the success of your project. Some clients believe that perfect bound books give their booklet a more distinctive or striking vibe that effectively displays their brand image. A 10 x 10 square booklet can be the format of choice for the accessories catalogue of an automaker that takes pleasure in innovation and coolness. The extra expense may be justified because custom sizing may be a significant component of your brand.
Bottom line
Standard booklet printing in Melbourne can be expensive. That's why we put together these booklet printing tips to help you save money so you can get your printing done affordably.
At PrintBooks, we have the expertise and customer service experience required to help you save money on your printing by creating a finished product that meets your exact needs, while also maximizing its visual appeal. Our goal is to provide our customers with top quality booklet printing services whilst also saving them money on their budgets.