Home » Booklet Printing »
5 Common uses of Printed Booklets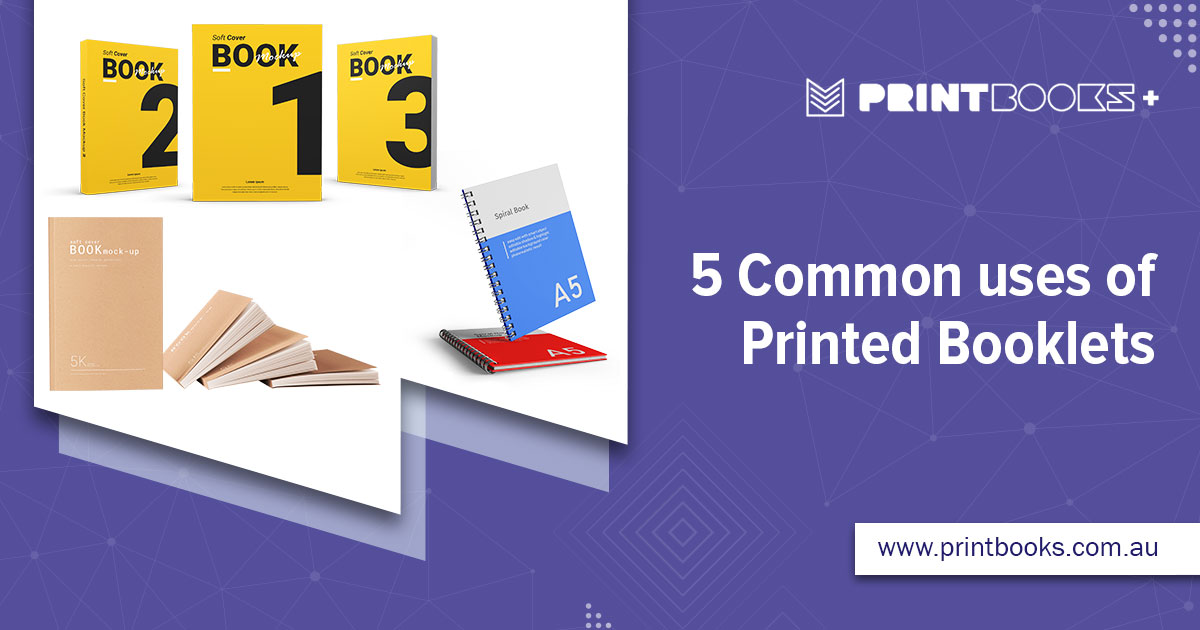 If your goal is to attract as many new clients as you can before a significant promotional event or maybe, you recently introduced a new product that is a fantastic fit for your current clientele. Whatever your objectives are, custom booklet printing is a terrific method to share your message, highlight your products, and generate buzz for your company.
Printed items such as brochures or rack cards may not always provide the space you require. In these situations, a customized booklet successfully strikes a balance between the demands of smaller formats and those of larger ones, like a poster.
Similar to a mini-catalog, booklet printing can be combined with a coordinating mailer or envelope to give the project finish a professional, coordinated appearance. Typically, saddle stitches are used to build booklets, allowing them to fold flat for mailing. While wire-o binding, perfect binding, square-back binding, and saddle stitch finishing are all standard alternatives, they can all help you get the specific aesthetic you want.
Colorful booklets attract attention and offer lots of room to include crucial information about your products or services. Compared to a conventional brochure, attractive booklets are less likely to be discarded and can help engage your target market. You could want to offer business-specific advice that will benefit your client and raise the booklet's worth. You may present it as a "How-To" manual or create a useful pocket reference that your audience will use repeatedly. All these types of booklets help create brand recall and recognition in the mind of the customer.
Now that you know booklets are a great way to share your company's story, showcase your product, or present your services, you might be wondering what are some common uses of booklets. Here are five common uses of booklets you should consider for your next project.
Different printed booklets to choose from
Different sizes and forms are available for booklets. They typically have four to 48 pages and are smaller than books. The quantity of information you want to convey to your audience will largely determine how many pages you need. Depending on the type of information you want to print, you can choose from a wide variety of booklets. Here are some common ways booklets are used:
Newsletters
Businesses have started using booklets as newsletters to update customers about the operations of the business, its events, and any modifications to its regulations or policies. It is an excellent method for increasing client loyalty and fostering closer ties while keeping customers informed about any new goods or services that might be coming up.
Product Catalogues
Product catalogs are sales and marketing booklets that compile all your product information in one place. A product catalog is helpful to decision-makers, merchants, marketers, and sales representatives in addition to consumers because its major goal is to organize product information. Essential product details including size, cost, material, and other details are listed in a product catalog.
Product catalogs are used by both B2B and B2C companies. They aren't only confined to the eCommerce industry, either. Product catalogs are used by both offline stores and service-based enterprises alike.
Portfolio
A portfolio booklet is necessary for companies that engage in creative work, such as interior design, and photography, or businesses that have customized products. They can demonstrate their expertise and distinctive art to potential customers. A well-designed portfolio booklet makes it easier for potential consumers and clients to understand the kinds of artwork you sell.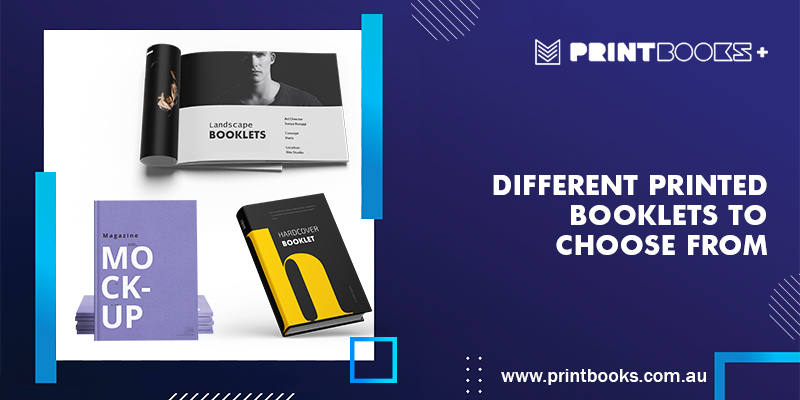 Brochures
Brochures are sales pamphlets that include details and product descriptions regarding your offerings. It is vital to design your brochures appropriately and bind them well to ensure that they are user-friendly and durable in a business climate with intense competition. A brochure booklet includes a product's description, details, and images.
Training Manuals
On the consumer end, these are also known as the owner's manual or an employee handbook. These training manuals include crucial details about a product, such as instructions for assembly, disassembly, installation, safety precautions, warranties, and guarantees. On the corporate side, most provide staff handbooks to their employees for use in the corporate setting. These may include policies governing employment, staffing practices, and working conditions. They frequently include training materials and exercises, as well as company philosophies and values, and serve as each employee's progress log for various stages of employment and upskilling.
Printing booklets effectively boosts your company's advertising efforts. Booklets have a higher response rate than other kinds of marketing. Users find internet adverts annoying and end up blocking them and try to avoid the invasive broadcast advertising that is present on radio and television.
This is not to say that all forms of internet marketing are ineffective. However, there are times when sticking with advertising strategies that have worked well pays off. When used properly, booklets might be the ideal way to enlighten potential customers about the services that your business provides.
Give the customer something to take home!
Now you know custom book printing is used to create impactful booklets, it's time for you to decide which of the different types you'd like to use. Print Books has 20+ years of experience from industry experts combined with amazing turnaround times. We are the best place for booklet printing in Australia, and help you achieve your goals with high-quality and well-designed end-products.
Now that you're aware that impactful booklets are created with custom book printing, it's time for you to choose which style to utilize. Amazing turnaround times are matched with 20+ years of experience from industry specialists at Print Books. We are Australia's top source for booklet printing, and our well-made, premium-quality products assist you in reaching your objectives.
Do you want to start marketing your company?