Home » Hardcover Books »
Reasons For Choosing Hardcover Books for Your Next Project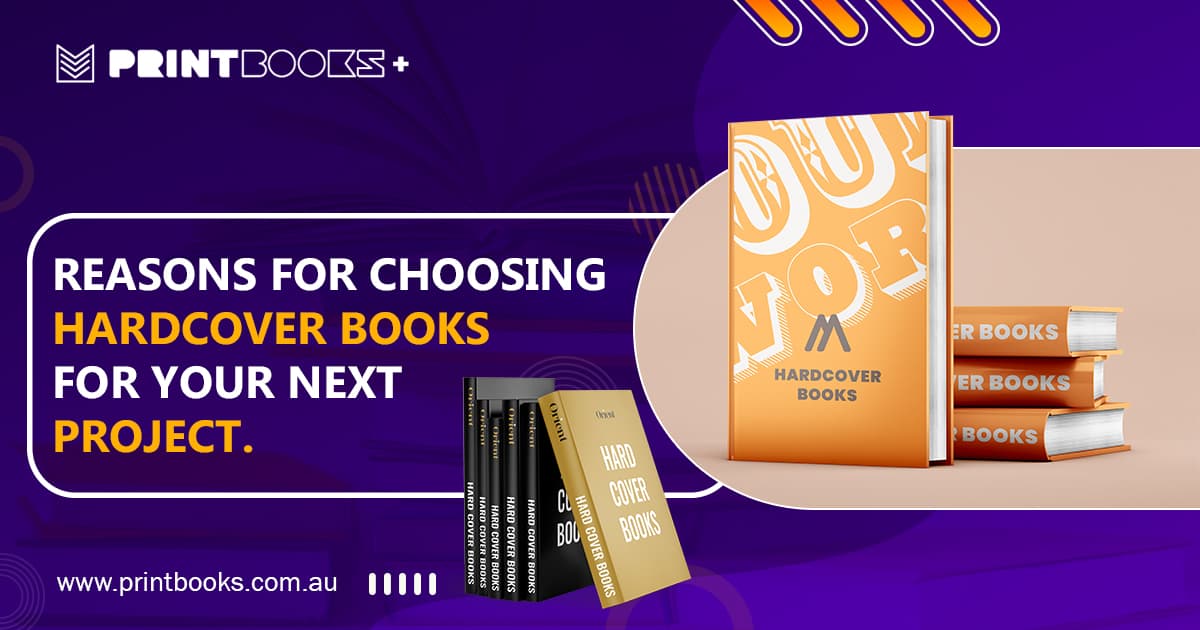 Are you an author or a business owner who is looking for a long-lasting option for your next book project? If yes, then reading this blog will definitely ease your decision-making process and turn your next custom book printing in Melbourne or worldwide into a tremendous success.
You usually opt for a particular type of bookbinding in any project, depending on your requirements and needs, including the content of the book, the reason for the book being published and so on. Here we discuss why choosing hardcover books will do wonders for your next book and how it will help you in multiple ways.
How are Hardcover Books Different?
When compared to paperbacks or softcover books, the book binding materials used in a hardcover are different. In hardcover or casebound books, unlike the materials used in a soft cover or paperbacks, the materials to make the spine and cover uses a studier material.
Hardcover books have covers made of cardboard or a material similar to it, and the spine uses a thicker board or cardboard. From their appearance to their shelf life, hardcover books differ from softcover in great measures.
Hardcover book printing can accommodate multiple types of printing projects and offer lots of varieties and variations in the final product. Hardcover books also require low maintenance and provide a lot more benefits. Read on to know the benefits of hardcover books.
What is the Benefit of Hardcover Books?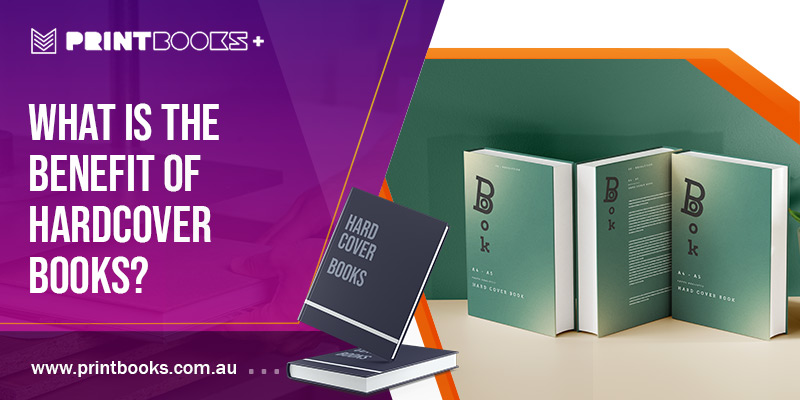 Durable:
Hardcover book binding offers high-quality hardcover books which are durable and practical compared to other formats of books. So, when you opt for hardcover books for your next large format books project, including for a coffee-table hardcover book or for children's hardcover books, you can never get disappointed.
High-quality Printing:
With hardcover book printing, one can go with superior quality paper and an even higher quality print. This enables you to get books with longevity that ensures the pages of the books don't go brittle or start yellowing. Also, the thicker binding of the hardcover books also protects them from any spills or any such accidents.
Elite Look:
The hardcover book binding allows multiple options when designing the cover. You can get embossing done or foiling, to name a few finishes to give your book an elite and premium look. This also helps you in taking your marketing game to the next level with attractive hardcover books.
Aesthetic Appeal:
Hardcover books stand out when compared to other formats and also increase their shelf appeal. Aesthetically pleasing books find various uses when you want to create a limited edition hardcover book, a high-end collectible, or any hardcover books that garner a timeless appeal in the society.
Prestige:
The value that hardcover books seem to perceive is highly prestigious and carries a great sense of importance in literature, especially with classics that also seem to carry a cultural significance. Special edition books, be it fiction or nonfiction, with hardcover book binding, become a sign of high prestige with impressive design and colour schemes.
Exploring the Common Hardcover Book Printing Projects
The different hardcover printing projects chosen are many. And we have listed the most common chosen projects below.
Photo Books:
With glorious colours and beautiful covers that hardcover books offer, turn your photo albums into an unforgettable experience. Opting for hardcover book binding also provides the high-quality finish and sturdiness a photo album ideally requires.
Portfolio:
Be it for an architect, an artist, or anyone who wants to show-off their work impressively and also create an impact, can opt for hardcover portfolios that are unique in design and quality. The choice of hardcover binding is not only practical but also depicts the importance of quality you bestow in all of your projects.
Cookbook:
With hardcover books and hardcover book printing, the versatility with which one gets to choose from, be it for the spine material, paper quality or more, it ultimately makes sense to go for the book that can sustain even the greatest spills occurring in the kitchen. Hence, hardcover books make the optimum choice for cookbook printing in Melbourne, Australia or globally.
Yearbook:
The appeal of yearbooks for students is sentimental and requires to stay intact for years. In such circumstances, when you make hardcover yearbooks, it becomes a practical option. Also, when the books get handed over from hand-to-hand, for signatures, it will pass the test of time, the wear-and-tear, because of its durability.
Gift book:
Making memories even more memorable with hardcover books is a brilliant investment. As hardcover book printing allows the use of premium paper, printing quotes to photos, it is a great option for marking the journey of a kid on their birthday, or a couple's journey on their wedding day.
Reference Books:
Be it textbooks for students or reference books, going for hardcover book printing and binding is a great choice as it requires low maintenance. Its super durability also allows the storage of special library-edition books as well.
Special Edition Books:
Be it nonfiction or fiction books,to celebrate 5, 10, 20 years or more, after the first edition of your book publication, going for hardcover printing in Melbourne or worldwide is an exceptional recourse.
You can also opt for hardcover binding when publishing your journey celebrating 1 or 2 decade/s of your successful running of your company using hardcover book printing is of great value.
Where Can I Find High-quality Hardcover Book Printing in Melbourne?
One needs an established system, for selecting the quality of pages, binding material, artwork to be used, and a caution-induced print-free margin configuration setup for hardcover book printing projects.
PrintBooks for years has been covering the ABCs of hardcover book printing among other books and booklets printing with precision and superior quality.
If you have questions regarding your next hardcover book-binding or knowing more benefits of hardcover books, reach out to us and our friendly customer service staff will help you in any way required.