Home » Booklet Printing »
Creative Ways to Market Your Business with Printed Booklets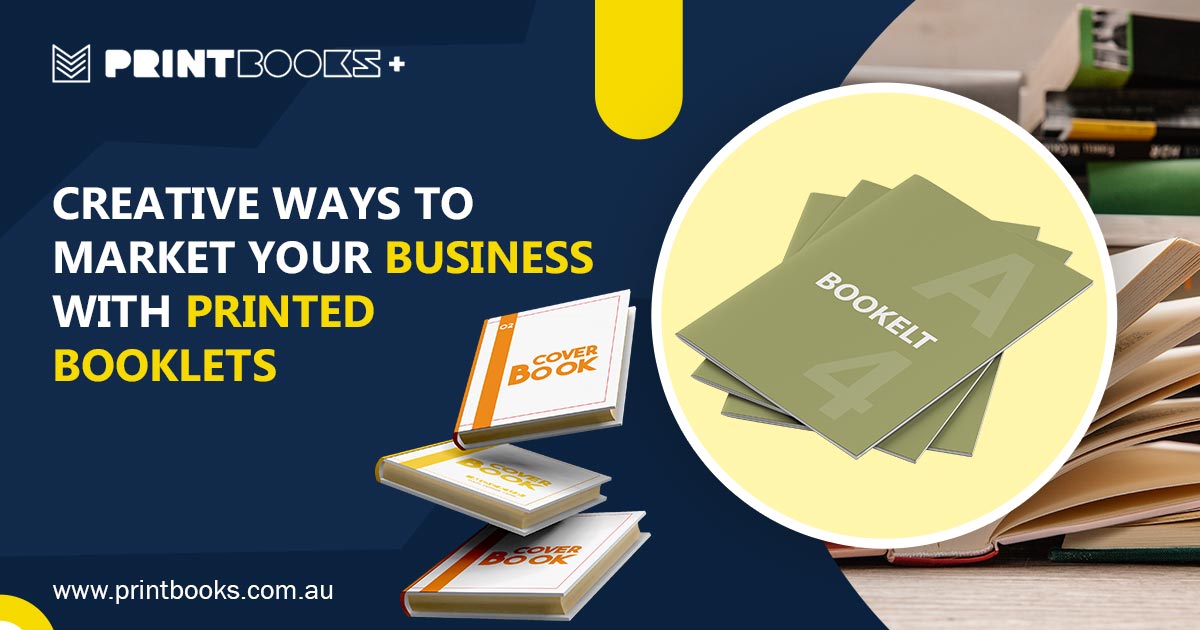 We have all heard the adage that good things come in small packages. This holds good in the case of business booklets. These small, lightweight booklets can pack a punch when it comes to marketing your brand or communicating with your customers. You may wonder if in today's age of digital platforms, printed booklets can still be relevant. Read on to find out how mini-books can be effectively employed for advertising and can beautifully complement other forms of marketing, including digital.
What are Booklets?
Booklets are just smaller forms of books. While a brochure or pamphlet is a single sheet that is printed on both sides and is bi or tri-folded, a booklet is a bound mini-book. It has a cover and its sheets are either stapled together or saddle-stitched or bound using spiral book binding to create a proper book. To keep it light and small, it is paper-bound and has no more than 30-40 pages. This makes it an ideal medium for carrying focused information on a product, brand, or business. That's what makes printed booklets so popular in marketing and communication for businesses.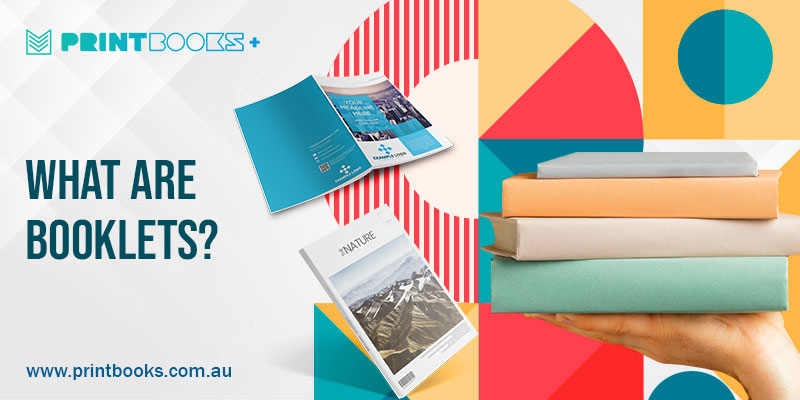 Why Use Business Booklets in Marketing?
Before we see different ways in which personalized booklet printing can be used for effective marketing, let us see a few reasons why booklets are a great option for businesses.
Affordable Advertising
You can opt for booklet printing in Australia for any budget from low to high. The cost will depend on the printing volume, paper quality, binding type, and size of the booklet. You can bring the per-unit cost down by opting for bulk printing. As they are lightweight and small, the cost of transporting them and mailing them by post is relatively low.
Easy to Distribute
Business booklets are thin and light which makes it easy and inexpensive to distribute them. You can hand them out at events, add them to a promotional kit, or slip it inside the package with your product. They do not take up space or add to the weight of the package.
Effective at Grabbing Attention
A well-crafted booklet can be a magic wand to get your customers' attention. Whether you are advertising your brand or informing your customers about your product, a booklet with concise messaging, high-impact images, and calls to action can be very powerful.
Comprehensive Marketing Tool
The unassuming booklet can pack a wallop for your brand. It can carry your business logo, contact details, list of products, company summary, etc. It can also carry inserts like coupons and deals. You can also make your business booklet more useful for your customer by adding value to it with elements like a calendar, instructions, etc.
How to Use Printed Booklets?
Before going to vendors of book printing in Melbourne, know the different ways in which you can use business booklets to make the most of them for your marketing strategy.
Catalogs –

You can use booklets as mini catalogs for your products. They can carry brief descriptions of your products with images and also have additional information on seasonal offers, upcoming sales, etc.

Activity Books –

These are great options if your target audience is kids or parents of young kids. Activity booklets with puzzles, coloring, etc. add great value as a giveaway for kids. The plus is also that your booklet will travel with the kids taking your brand information to new places.

Recipe Booklets –

Imagine a customer receiving the cast iron skillet they ordered online and also finding a surprise recipe booklet in the package! That will be a much-appreciated add-on. It is also likely to get exchanged which will again spread awareness of your brand.

Magazine Booklets –

Booklets designed with an eye-catching cover, colorful images, interesting interviews, and useful product reviews will definitely get read by your customers. Remember to slip in your brand information and also announcements on upcoming events and sales.

FAQs –

These booklets with frequently asked questions about your products and crisp answers to those questions will be very useful for your customers. You can arm your sales executives with these to supplement their pitch to the customers.

Photo Booklets –

If your business has a high visual appeal like fashion or art, then a photo booklet is the way to go. Your customers get to see your brand and product through striking visuals which will leave a high impact and have great recall.
Conclusion
Business booklets designed to showcase your company and brand are a super-effective and cost-efficient marketing tool. Above, we have listed just a few ways in which you can use printed booklets to speak for your products. They will help you build brand awareness and bring more customers to your fold without the need to pump more money into marketing.
To get the most out of this humble marketing tool, you need to choose a good vendor for booklet printing in Australia. Print Books is a highly trusted and credible name in book designing, printing, and binding. We help you design booklets and other collaterals that reflect your brand and help expand your reach. Years of being in the business have given the team the edge to deliver what the customer wants at reasonable rates and within tight timelines. High quality and excellent service are not just buzzwords for us, they are our business mantras.