Home » Book printing services »
Beneficial Features of Using Lithographic Printing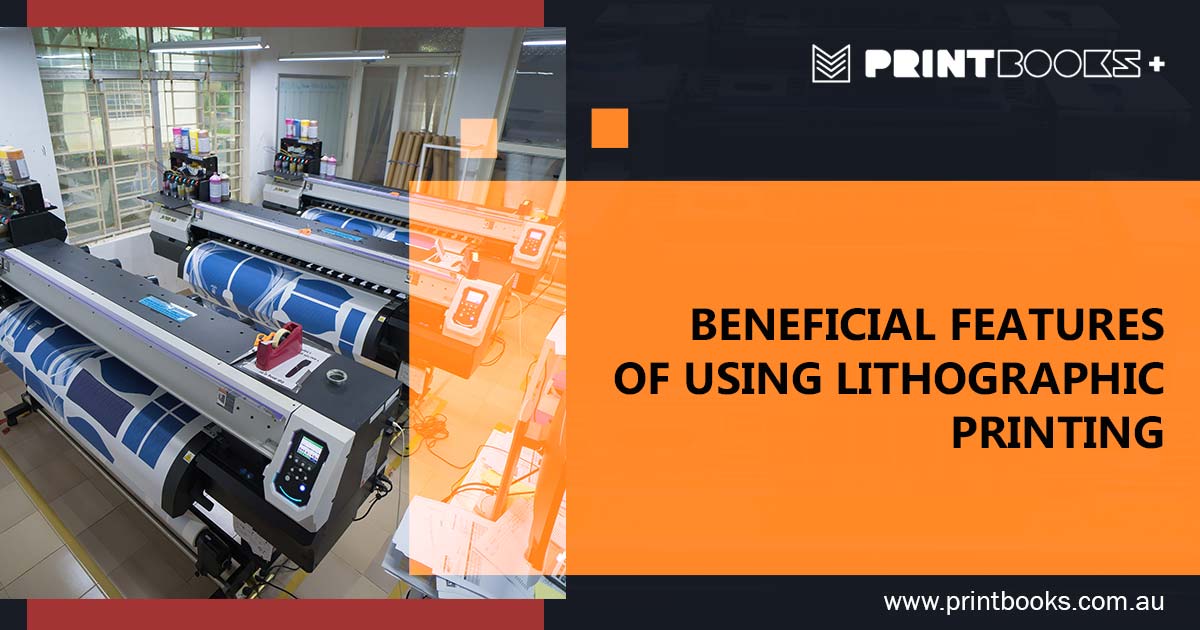 One would probably imagine that a printing technique which was invented in the 18th century would be out-of-date by now. But lithographic printing has evolved over the years and its modern version continues to be a popular and practical option for printing. This form of printing, also called litho, offset, or plate printing, was invented in 1798 as a modern alternative to copperplate engraving which was the prevalent technology.
Despite the growing popularity of digital printing over the last 25 years, litho printing is still used for printing magazines, hardcover books, brochures, catalogs, and also for booklet printing. So, let's see what makes this technology still relevant and popular.
What is Lithographic Printing?
In this printing technique, the image of the content to be printed is placed on a plate. This plate is then covered in ink and the material is placed against this plate. The inks from the plate are absorbed onto the material. The initial setup of creating the plates and preparing the inks is time-consuming and requires precision. The inks must be mixed precisely and used in the correct order. The output is of high quality with precise and vibrant colors.
Since the initial preparation takes more time, litho printing is more suitable for large runs. If you need book printing services for a small number, then digital printing would be a better option. However, the high-quality print and precision obtained with litho printing makes it a practical choice in many situations.
What are the Advantages of Litho Printing?
When it comes to book printing, Melbourne vendors offer many different techniques like digital, flexography, screen, and lithographic printing. Whether you are looking at printing hardcover books, manuals, flyers, or booklet printing, the technique you opt for will depend on the desired finished look, budget, volume of the print run, and timeframe. Let us see how litho printing stacks up under these parameters so you can decide if it is a good fit for your printing requirement.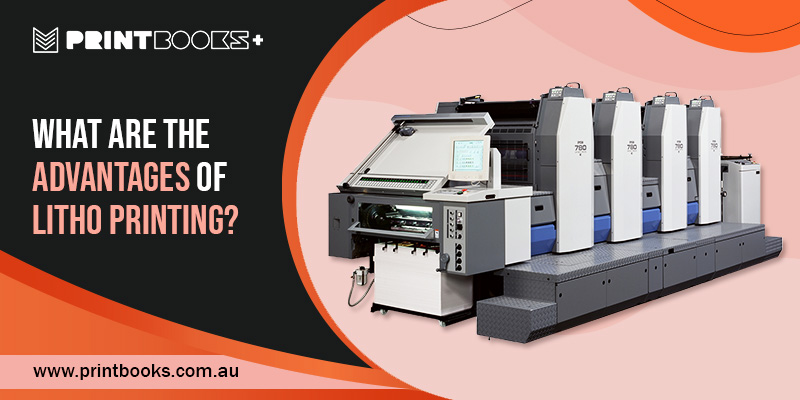 Quality –
Litho printing is the best option for high-quality printing on a smooth surface. This printing technique gives output that is high in sharpness and clarity. With this method, you can do long runs of printing without losing quality. This makes litho printing a great choice for printing art reproductions, posters, and for custom book printing with images and illustrations. Another advantage of this method is that it does not leave impressions on the back of the page, which not only gives a better reading experience, but it also keeps the book light.
Cost-effectiveness –
With lithographic printing, the unit cost decreases as the quantity increases. This makes it a great option for bulk printing. The main cost component is that of the initial setup. Every subsequent rerun is very cost-effective. So, even if your need is for custom book printing but with chances of follow-up reruns, you should consider this printing method. It will be easy on your pocket in the long run.
Versatility –
Litho printing has the distinct advantage that it can be used for a variety of paper weights and types. You can also opt for different finishes like glossy and matte. In fact, you can use this method of printing on other surfaces too if it is smooth and practical. So, you can get creative with your printing surface by exploring materials like leather, wood, cloth, plastic, metal, etc.
Time efficiency –
The creation and preparation of the plates takes time. But the printing itself is very efficient. With litho printing, you can get a printing speed of over 50,000 sheets per hour. This speed makes this method such an attractive option for large print runs and for book printing services that require reruns.
Conclusion
So, if you are looking for book printing services that work well for high volume and yield high-quality output, then lithographic printing is an excellent choice for you. The newer advancements made in this technology make it a great option for printing hardcover books, magazines, art reproductions, and even booklet printing.
When it comes to book printing in Melbourne, look no further than Print Books. We have over 20 years of experience in printing using different techniques. Our design and print teams excel at understanding the client's needs and offering printing solutions and services best suited to those needs. Whether it be large runs or small ones, our team delivers quality within your budget. So, what are you waiting for? Contact us now to get a free consultation.