Home » Book printing services »
How to Ensure Your Book Cover Design Stands Out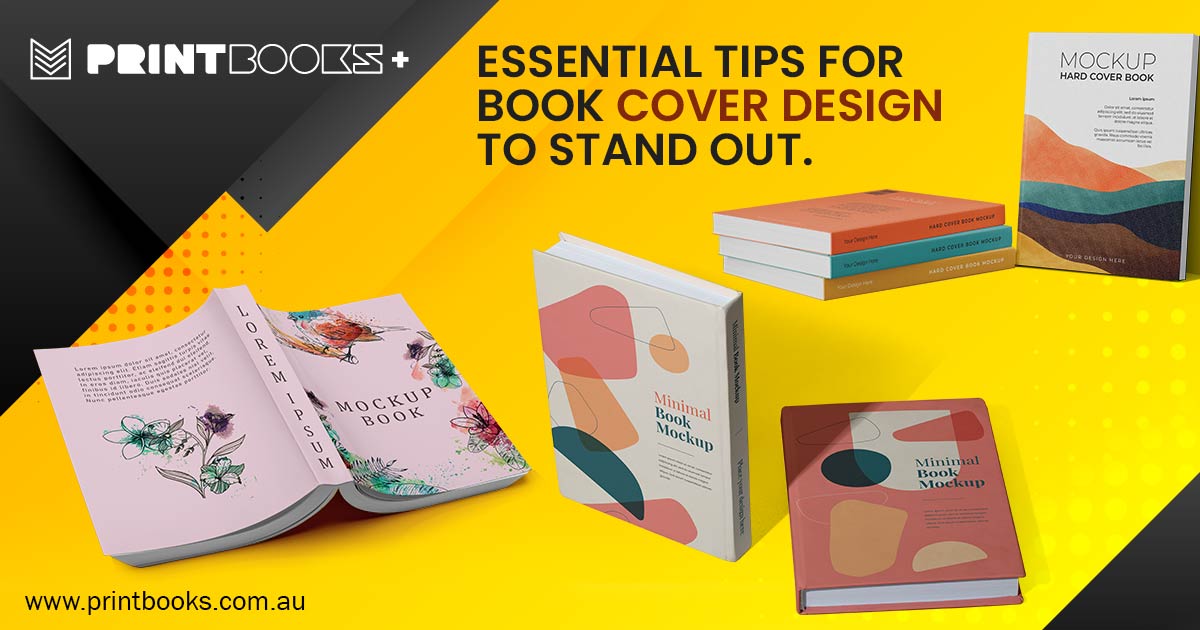 We all know the famous quote, "Don't judge a book by its cover." Yes, it's a fact that your cover can give the potential reader a powerful motivation to pick up your book. Everyone has encountered a book that has a book sleeve that attracts eyeballs in a book store.
A book cover design's primary purpose is to sell the book and get the book into the reader's hand. So choose your words written on the book wisely, whether that's the book title, book description on the back, or the front of the book.
But before someone can get to your words, readers should get attracted to pick up your book in the first place. Nowadays, your book sleeve needs to look eye-catching as a life-size paperback and a thumbnail image on the screen. So pick an essential element from the story which will translate well as a thumbnail image.
To make readers an instant assessment and decide if the book is worthy of attention, your book cover design needs to be well acquainted with colors, fonts, and the design. Printbooks provides a book printing service in Melbourne with well-designed covers, which is vital to a self-published book's success.
In this blog, we will look at how to ensure your book cover design stands out by telling a story before they even crack open the first page.
Essential Tips to Ensure Your Book Cover Design Stand Out
Create Your Attractive Dust Jacket
A dust jacket is a detachable outer book sleeve printed with illustrations and texts. Dust jackets are a protective covering and offer extra space to add features such as author information, reviews, and publisher details.
Printbooks provides a book printing service in Australia that can enhance readers' understanding and experience with a publication with high-quality and low-cost attractive book designs.
Always Use Spot UV to Attract Eyeballs
Spot UV involves a shiny and clear coating applied to a specific area of an artwork to hook a book cover design visually. Spot UV is an extravagance choice for creating eye-catching book cover designs to define certain design elements of your artwork.
When designing your book cover, Spot UV is applied to your artwork and hardened with UV light to create a light and glossy sheen. You can also add this to have a beautiful finish to typography to create a luxurious and eye-catching contrast.
Intensify Your Book With CMYK Inks and Spot Colors
If you want to brighten your books, then use spot colors, a spot of inks used in a single print run to produce a series of dots of different colors for a bold look. Print your books using spot colors to create full-color prints with CMYK inks.
The combination of cyan, magenta, yellow, and black is great for giving a bold look that attracts eyeballs from a distance but using a single color for your print artwork allows you to create a fluorescent or shiny cover with invariably top-notch results. The spot color is ideal for creating a minimalistic book cover with a limited color combination.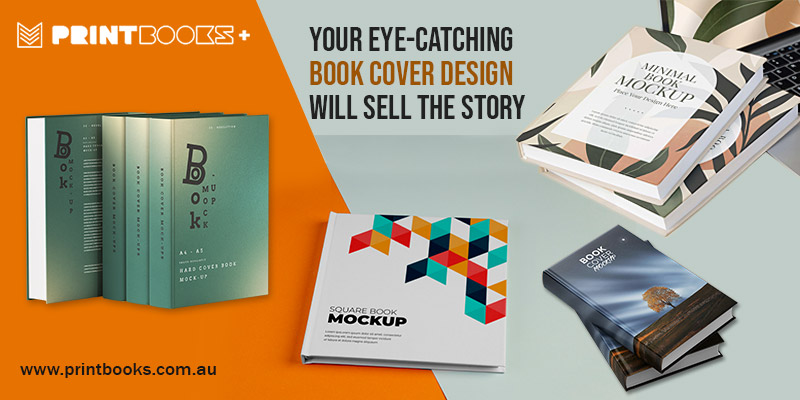 Brighten Your Cover Design With Metallic Foils
Metallic foils are reflective paper made from a fragile layer of nonreactive metallic sheets. These metallic foils can be transferred to your artwork surface using oil or water-based gliding.
These metallic sheets have the quality of copper, silver, or gold reflective to highlight essential features of your book sleeve. If you need an attractive visual and textual contrast to the artwork of your cover, like spot UV, then use metallic foils.
Elevate Your Book Looks by Lamination
Make sure you layer up your unique book with a lamination. A book cover design communicates your story and motivates readers to look closer at your book if your book lamination is created right. So, always laminate your book for every print job.
For example, matt can attract readers for its sleek and subtle look; on the other hand, glossy lamination is a practical and efficient way to intensify and brighten colors on your book cover design. Print books provide an all-in-one book printing service in Australia and recommend laminations onto printed pages to elevate and protect the overall book's performance.
Protect Your Books With Fabric Cloth Covers
If you want to inspire readers to pick up your book and buy it, you must create a stunning design that's easy to read, visually appealing, and with fabric cloth covers.
Fabric cloth-covered books are famous for their tactile and timeless appeal, ideal for limited publications, series of titles, or one-off publications. These cloth covers are durable and flexible so that they can be wrapped and bound around the cover of your unique booklets or books.
If you are still confused about your book cover design, contact Printbooks, a book printing service provider in Melbourne that handles the cover design and other book publication services for you at affordable prices.
Our friendly professional team will craft your cover design or send you a preferred list of cover design templates to select. With a fast turnaround, we deliver all around Australia.