Home » Book printing services »
How Various Types of Booklet Printing are Helpful for Business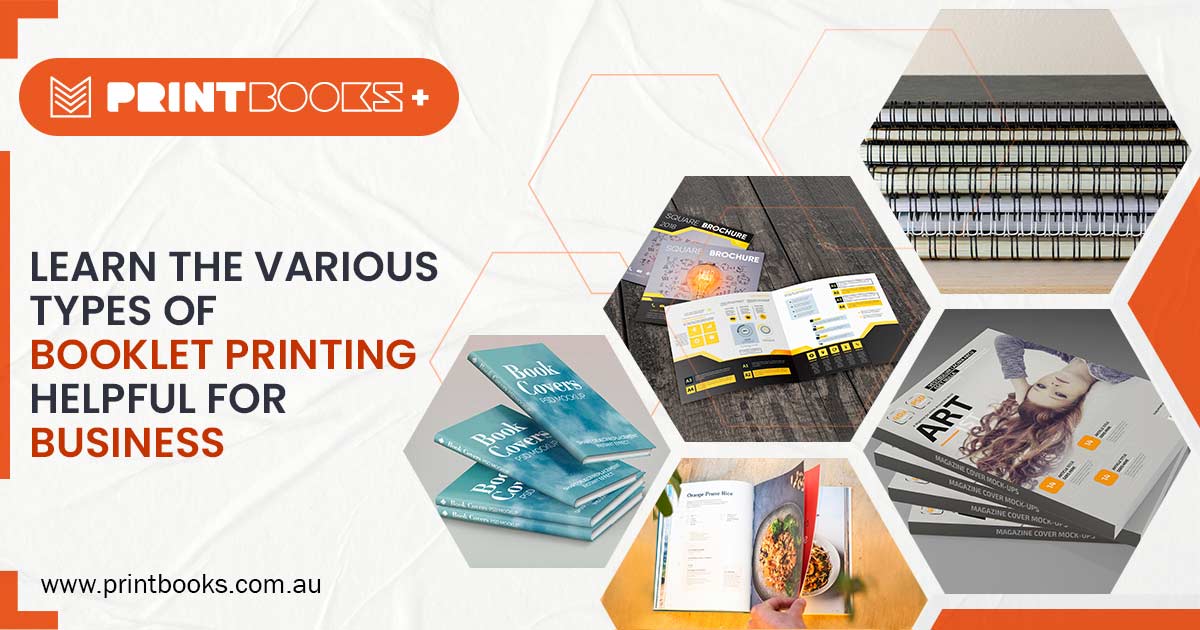 Booklets are solid promotional materials often considered standard advertising tools for many years. Despite living in a modern technology world, many organizations are still printing booklets as a valuable tool in marketing.
For a decade, there has been a rise and dominance in new trends such as digital books and social media book reading apps. However, booklets with saddle stitch binding still spread the word about your company. It helps create a brand image and differentiates your company from the competitors.
Adopting booklet printing for your business plays an integral role in the performance and appearance of your booklets. If you are planning to choose the best binding type for your book, you need to consider various factors like the function of the booklet, the number of pages, the quality of presentation, and the printing budget.
Printbooks delivers top-notch booklet printing service in Melbourne, considering all the technical aspects such as binding edge, which determines the spine's placement, page content's rotation in your booklet, and the layout orientation.
Booklets are the physical extension as a reference guide for the clients and customers to share the information about your company, such as products, services, facts, the story of your business, and many more. A booklet can be practical in multiple ways. The diverse types of the booklet are:
Instruction Manual: These are standard booklets that contain instructions for products like how to assemble, dismantle, installation process, warranties, guarantees, safety instructions, and more.
Recipe Booklets: As the name says, these booklets contain recipes in a descriptive way designed for businesses and chefs to sell ingredients and cookery items.
Portfolios: These booklets are helpful for businesses or individuals who create creative works such as interior designing and photography to showcase their art and style to potential clients.
Reference Guide: These booklets are similar to the owner's manual, but the reference guide includes essential documents, features, do's, and don'ts in short versions.
Newsletter: Many organizations use a booklet as a newsletter where customers get to know about the company, policies, amendments, and more to build trust and relationships among customers.
Brochures: Brochure booklets are user-friendly and durable, seen in day-to-day life in restaurants, hotels, car showrooms, clothes factories, and many more. Contains information with pictures about a product or things. Several binding options are available, including saddle stitch, spiral binding, perfect binding, wiro binding, case binding, and many more.
Top Reasons for Your Business to Utilize Booklet Printing
Booklets are an Excellent Tool for Solving Customers' Queries
Printing booklets is an excellent choice for companies to showcase the studies and testimonials. If you include the testimonials in your booklet, prospects see how you have helped customers with the same problems as the current customers.
Prospects will be more inclined to partner with your business, and they will know how you can administer them in achieving their goals by solving their problems.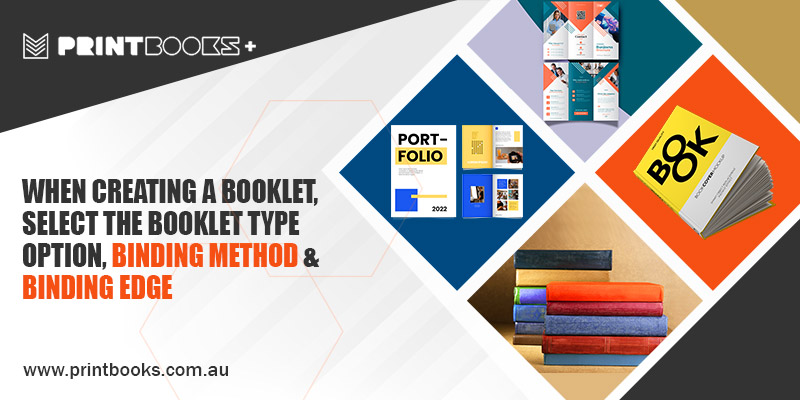 Booklets help Sell Your Brand to Potential Customers
If you have a business with services and products, you can narrate your story behind the brand building with unique designs. Let potential customers know who you are and the type of service you serve so the readers will envision themselves partnering with you.
Partner with a reliable firm like Printbooks, a book printing company in Australia, creates high-quality booklets with rich content that delivers enough information to engage the customers.
Booklets Allow People to Educate Themselves
Booklets are tangible and appealing because customers constantly get advertisements from various advertising agencies on their smartphones and TVs in this digital world. So, people tend to block advertisements that are not related to them.
However, printing booklets for your business needs and giving them away to potential customers allows people to educate themselves about your organization at their convenience. In some cases, if you use a saddle stitch booklet for your book binding type, they can serve as long-term references that potential customers repeatedly consult when they go through your services.
Booklets Build Credibility
Whether you are a product or a service provider, booklets allow you to establish trust among customers with credibility and authority. Booklets allow you to enhance your brand image with the customers by displaying your expertise in a specific product or service.
Create booklets with eye-catching designs and content that customers easily understand and enlighten themselves. Printbooks is a book printing company in Australia that deliver high-quality, creative, and custom book printing service at affordable rates. Contact us today!
Booklets Have Enough Space to Market all Your Products and Services
The booklet pages can vary depending on your written content, designs, and binding options. Booklets have enough space to display anything you want with content, images, service offerings, advertising pages, and follow-up opportunities, including app downloads, newsletter subscriptions, website addresses, and phone numbers.
The booklets have the potential to connect with the customer and clients by displaying unique products and services to build their trust. A well-organized booklet with content, images, designs, binding types, paper, and material inspires readers to begin a conversation with your particular business.
If you need professional booklet printing company in Melbourne, contact Printbooks, who are experts in providing booklet printing quotes with instant pricing to start your next print project. Get a wide range of printing solutions from Printbooks to professionally deliver your desired books all around Australia with eye-catchy designs.