Home » Bookbinding »
What are the Benefits of Choosing Wire-O Binding?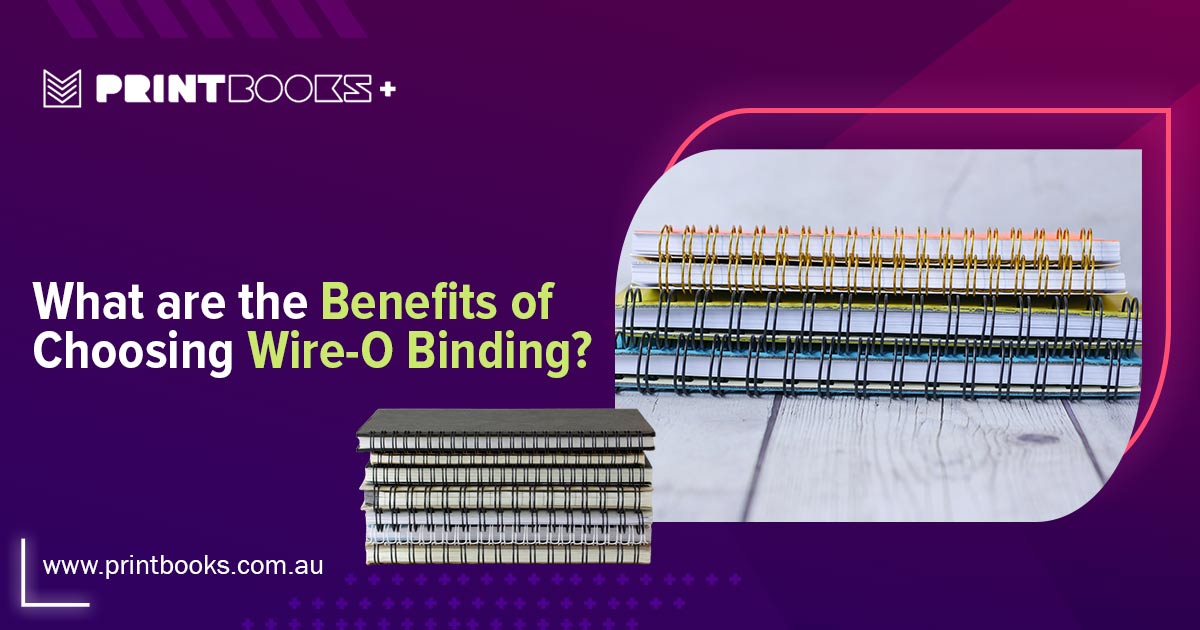 We use several forms of bound books in our daily lives from notepads to calendars to novels. Their binding is done using myriad techniques, each suited to the purpose of the book. You may be looking for a book binding technique for a book you want to get printed for personal or commercial use. It could be a manual or a scrapbook or an album. It can be confusing to decide what type of book binding or booklet binding method to choose for your book.
Out of the many techniques in use today, Wire-O binding is very popular. It is a simple technique and hence is easily available too. Read on to find out its advantages and for what kind of book printing, it is most suited.
What is Wire-O Binding?
There are different book binding techniques used depending on factors like the purpose, thickness, budget, etc.
These are some of the popular binding methods used in the book printing industry:
Saddle stitch binding
PUR binding
Hardcover binding
Spiral binding
Wire-O binding
Section sewn binding
Wire-O binding, also called double loop wire binding or wire comb binding, is similar to spiral binding but it uses a double metal loop instead of a single plastic loop. It uses pre-produced pairs of wire loops that run along a C-shaped unit. A punching machine is used to punch holes through the cover and pages of the book. The wire loop is inserted through these holes and then crimped together to form a perfect circle.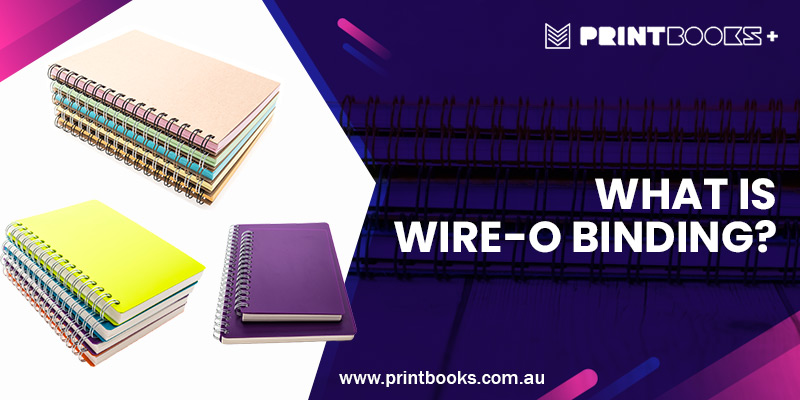 Why Choose Wire-O Binding?
Whether it be for book binding or booklet binding, the wire-o binding method is popular for the unique benefits it offers. Let us have a look at some of them:
Wire-o binding allows books to be opened and laid flat on a surface. They remain open when left so and don't snap shut unlike books bound using other methods. This is ideal for books that need to be held in one hand or placed in a book holder.
Book printing done using this type of binding enables the book to be opened to a full 360-degree turn without damaging the cover. This is especially useful if you are using a journal that you need to fully fold and write on or a book that you need to fold and hold in one hand. This type of binding allows you to do this without affecting the longevity of the book.
Books bound using this technique have perfect registration which means that the pages align edge to edge when the book is opened. This is well-suited for double-page spreads, overlays including diagrams, floor plans, etc.
Wire-o binding is similar to spiral binding but it is far more durable. The spiral binding uses a plastic coil whereas wire-o binding uses a double wire loop which makes the book sturdier. It also gives a more professional and elegant finished look.
Other binding techniques come with certain limitations on the page count for book or booklet binding. As the double-wire coil comes in several sizes, it can be used for a wider range of page counts. It can be used for book binding of up to 800 pages or one and a quarter inches in thickness. It is also very well suited for booklet binding of lower page counts.
There is a lot of customization that is possible with wire-o binding. The double coil comes in different colors giving a wide variety to choose from. In book binding using this method, the binding can be on top or on the left which widens its utility.
When a wire-o binding is used in book printing it offers additional features that can be added to the books. It can accommodate pages and inserts of varying thickness which is very useful in scrapbooks, photo albums, etc. You can also add sections or index tabs that lend well to reports, presentations, directories, etc.
For What Type of Book Printing Can You Use Wire-O Binding?
As seen from the previous section, wire-o binding has many benefits. Its features make it more suitable for certain kinds of book printing.
Here are a few examples for which wire-o binding is ideal:
Manuals
Recipe books
Journals
Sketchbooks
Notepads
Calendars
Workbooks
Scrapbooks
Conclusion
Of the many book binding techniques in use, wire-o binding is widely popular and easily available. Its advantages make it perfect for certain types of book printing. It offers a gamut of customizations which makes it an extremely versatile option.
If you are looking at book printing options, look no further than Print Books. Whether it be book binding or booklet binding, for commercial or personal use, the team at Print Books assures high quality at competitive rates. Our creative team will help you with unique and practical designs and our technical team will help you choose the most ideal book binding method for your needs. We have been in the business of producing and delivering top-quality and aesthetic-looking books and booklets for over 20 years.